Event Description
With the advancements in technology, Web 3.0 is transforming how we imagine digital ownership.
Join us for a panel discussion on the pioneering technology in Web3, and the need for practical DeFi tools to ensure security across networks and protocols.
Featured Guests:
Lucian Stroie – Software Engineer at Ava Labs
Connie Lam – Head of Shield at Certik
Christopher Lauro – Marketing & NFT Lead at Truflation
Agenda
6 PM – 6:30 PM – Greetings and Introductions (light networking)
6:30 PM- 7:15 PM – Arranged Q&A
7:15 PM- 7:25 PM – Audience Q&A
7:25 PM – 8:00 PM – Networking and Happy Hour session.
Come hungry; food and drinks will be provided. Attending this event will earn you custom Chainlink Consensus 2022 swag you won't find anywhere else!
This will be a great place to network with like-minded individuals! Come hang out with members of the Chainlink community and the Chainlink Labs team, all while adding to your repertoire of crypto knowledge! Join us for insightful discussions on decentralization, hybrid smart contracts, oracles, upcoming events, and more!
Chainlink is the industry standard for building, accessing, and selling oracle services needed to power hybrid smart contracts on any blockchain. Chainlink oracle networks provide smart contracts with a way to reliably connect to any external API and leverage secure off-chain computations for enabling feature-rich applications. Chainlink currently secures tens of billions of dollars across DeFi, insurance, gaming, and other major industries, and offers global enterprises and leading data providers a universal gateway to all blockchains. Learn more about Chainlink by visiting chain.link or reading the developer documentation at docs.chain.link
Organizers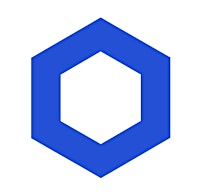 About the Organizers
Chainlink is the most widely used oracle network for powering hybrid smart contracts, enabling any blockchain to securely access off-chain data & computations.
Visited 3 times, 1 Visit today