Event Description
Strategies and practical guidance on breach prevention and incident response, hosted by MIT Technology Review
Lead a cyber-resilient organization
The impact of cybersecurity breaches is no longer constrained to the IT department.  The frequency and sophistication of ransomware, phishing schemes and data breaches have the potential to destroy both brand health and financial viability.
This online event is for managers, executives, and leaders across industries tasked with creating a strategic and tactical action plan for a cyber resilient organization, from prevention to response.
The event will bring forth leaders and survivors of cyber-attacks, addressing topics such as: lessons learned from nation-state ransomware, network and operational security prevention tactics, the balance of privacy vs. security, advanced cyber-tech tools, and more.
View the full agenda and speaker lineup at cybersecuremit.com. Register to reserve your seat today.
 Media Registration
To request a media pass for an MIT Technology Review conference, please fill out the media registration form.
Media passes are limited, and are granted only to working journalists who intend to cover the event (see media and analyst required credentials on the form). The information you submit will be reviewed carefully, so please be as detailed as possible when filling out the form. Media credential approval for a prior MIT Technology Review conference does not guarantee approval for this event.
Email press@technologyreview.com with any questions.
Organizers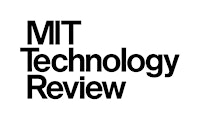 About the Organizers
MIT Technology Review is leading the global conversation about technologies that matter. An independent media company owned by the Massachusetts Institute of Technology (MIT), the company produces publications read by millions of business leaders, innovators, thought leaders, and early adopters around the globe in six languages and on a variety of digital and print platforms. We publish MIT Technology Review magazine, the world's longest-running technology magazine (established 1899); daily news, analysis, opinion, and video; and Business Reports, which explain how new technologies are transforming companies, disrupting markets, or creating entirely new industries. MIT Technology Review also produces live events such as the annual EmTech MIT and international EmTech conferences, technology summits, and salons. The publication's entrepreneurial community organization, the MIT Enterprise Forum, hosts over 400 events a year around the world.
Visited 201 times, 1 Visit today