Event Description
This four (4) hour symposium is the launch of a private investing special interest group for CVC. Over 13% of CVC members are investors.
Columbia Venture Community ("CVC") is hosting an exclusive symposium to Limited Partners (LPs) and General Partners (GPs) to discuss strategies and network.
This four (4) hour symposium is the launch of a private investing special interest group for CVC. According to surveys of membership, over 13% of CVC members are private investors. A staggering 40% of CVC members are founders. Over 60% of membership are C-level leaders.
The focus of this SIG is to connect allocators, managers, and founders in the Columbia Venture Community ecosystem. Our members will get an opportunity to share their knowledge and help members of the community who are investors inform the decisions they make as they map out their strategy for allocating capital. In a hypercompetitive landscape where investors seeking differentiated investment opportunities need every possible edge, CVC members are in a position to improve results by making an investment in the CVC community with their participation in SIG events. Private Investing SIG will share insights on technologies, data, and processes that generate alpha. This first event will share with attendees several viewpoints on the road ahead for this year in private investing.
Get ready to hear from best-in-class LPs and GPs and with the opportunities to network post the event.
Limited free registation available for active allocators and founders of startups with traction. Please contact sponsor at info@apertucapital.com
Organizers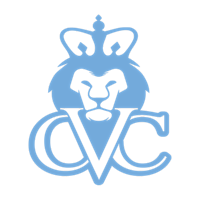 Columbia Venture Community
info@columbiaventurecommunity.com
About the Organizers
Founded in 2006, the Columbia Venture Community (CVC) is a private community of 6,000 Columbia alumni, students, and employees who are interested in all aspects of entrepreneurship. The group welcomes members from any school, sector, or industry function (e.g. entrepreneur, investor, lawyer, designer, etc).   Our mission is to foster entrepreneurship in the Columbia University community by facilitating communication, providing access to resources, and building a vibrant and supportive community. To that end, we have held 450+ events internationally—including pitch events, incubation seminars, speaker panels, private dinners, and more. CVC was awarded the distinction of "Outstanding Shared Interest Group in 2019" by the Columbia Alumni Association. Visit us online to learn more: http://columbia.vc.
Visited 1 time, 1 Visit today