Event Description
In this information session, you will learn how the trust screens nonprofits, as well as determines a project's potential for impact.
Please join CUP with The New York Community Trust for an information session that will provide the CUP Community with valuable insights on how to get their nonprofits noticed and selected for discretionary grants.
CUP & The New York Community Trust Information Session
Kindly login early East Coast at 3:55pm EST
Kindly login early West Coast at 12:55pm PST
Thursday, May 20, 2021, 4:00pm – 5:00pm PST | 1:00pm – 2:00pm EST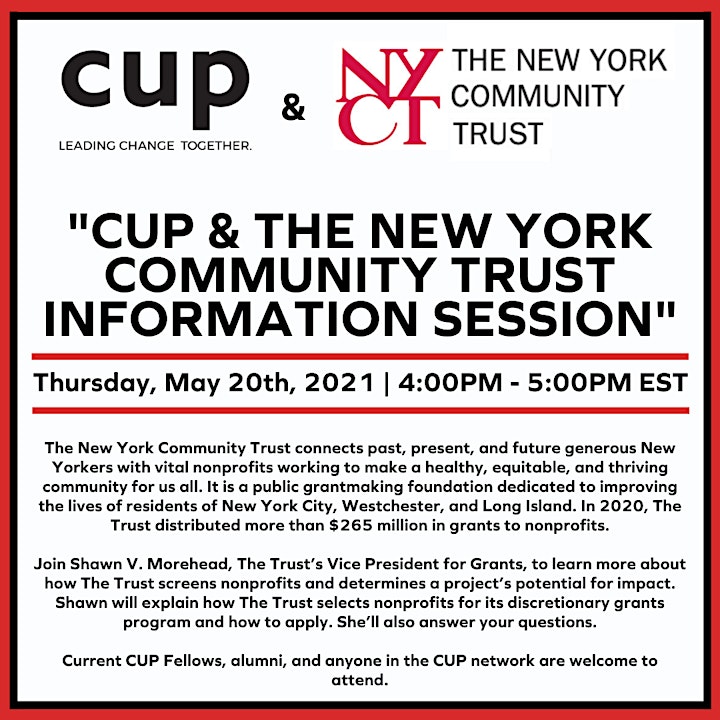 Organizers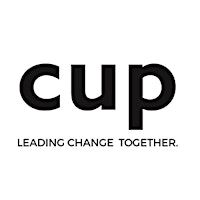 Council of Urban Professionals
About the Organizers
The Council of Urban Professionals' (CUP) mission is to connect, empower and mobilize the next generation of diverse business and civic leaders. Currently in our tenth year, we support the career progression of professional women and people of color in...
Visited 21 times, 1 Visit today