Event Description
Crypto Nexus is a crypto workshop series for financial services and fintech professionals.
Crypto Nexus workshops help financial services and fintech executives build a better future by helping them:
Understand the power of the blockchain
Be able to navigate the Web3 landscape
Learn how to use crypto tools
Identify new opportunities for their business
The Crypto Nexus curriculum covers:
Blockchain basics: Explaining layer 1 and layer 2
Essential Web3 concepts
Transacting on the blockchain: an introduction to wallets and cryptocurrencies
Security: keeping you & your money safe
Leading DeFi protocols
Blockchain superpowers: the magic of NFTs
How to manage reporting and taxes
Intro to governance, coordination, and DAOs
Visit https://www.fintechnexus.com/cryptonexus/2022/ for more information.
Organizers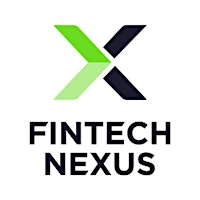 About the Organizers
LendIt Fintech is the premier place to learn about, network, and connect with top internet finance leaders in the world. Learn more about LendIt Fintech conferences, news, webinars, published white papers & online community board.
Visited 5 times, 1 Visit today