Event Description
Join this CSR summit to gain insights, skills, and connections in Corporate Social Responsibility.
If global powers are going to reduce carbon emissions and create more equitable societies, corporations are going to have to be enormous stakeholders in reaching those goals.
In this virtual half-day summit, hear from leaders about:
The best practices for companies that are going above and beyond
The future of CSR stakeholdership in global goals
Learn more about what corporate social responsibility is, why it matters, and what to look for in genuine corporate citizenship. Join us to learn how to discern and advocate for long-term, beneficial initiatives, and avoid the greenwashing and woke washing campaigns that dominate the news.
Join a single event of this half-day Summit, or all three events for a reduced price.
Panel #1: How to Get a Job in CSR (1:00 – 2:00 pm ET)
Hear from experts in the field about how they began working in CSR. Learn about the educational and experiential backgrounds hiring managers seek in CSR professionals, as well as the best strategies for building a CSR network to lead to new opportunities.
Panel #2: Best Practices in CSR (2:15 – 3:15 pm ET)
Gain insights into some of the most comprehensive and well-visioned CSR initiatives. Join leaders in the field to learn what they've seen in their own organizations and beyond.
Facilitated Networking for the CSR Space (3:30 – 4:30 pm ET)
Connect with CSR professionals during this fun, engaging facilitated networking event. Enjoy a brief keynote from a leader in the field and mingle with incredible people in the field.
*Be Social Change Members access all our events for free! Become a member for $49 / year.
Organizers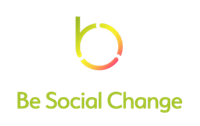 About the Organizers
Be Social Change is hosting weekly social impact events and professional development workshops to inspire and guide people to make a difference through their careers & lifestyles.
Visited 40 times, 1 Visit today