Event Description
Communication and Alignment teaches you how to use process to collaborate strategically across your organisation – join us!
Communication and Alignment for Product Managers takes place in two (half-day) remote workshops. These workshops are designed to empower product people to align their organisation around the product process and practice. Join the workshop to learn important tactical skills and how these can be used to add a layer of strategic thinking that will help you to better collaborate with your stakeholders.
Why Attend
Reasons to attend? We'll give you 10! By attending this workshop you will learn:
How to build a strategic layer onto your core product practices
How to evaluate a potential product idea
How to extract maximum value from your research activities
How to use process as an alignment tool within your company
How to build effective relationships with stakeholders
Where you should include your stakeholders as collaborators
How to effectively facilitate discussions
How to create a communication strategy within your organisation
Communication strategies to foster trust and collaboration within your organisation
Tools and techniques you can use right away
Timings
Your workshop will take place over two half-days on Thursday October 14th and Friday October 15th. The workshop will start at 1:00pm EDT (10:00am PDT) and end at 4:30pm EDT (1:30pm PDT) each day. Join us online from 12:50pm EDT (9:50am PDT), to connect calmly and help mitigate accessibility issues
Workshop Size
With less than 10 people per virtual workshop, you will benefit from active and involved group discussions, the careful guidance and expertise of your trainer, the opportunity to closely collaborate with your peers from around the world, and plenty of time to ask questions.
Your Trainer
All of our trainers are seasoned product managers who've worked with multiple products and domains. Their experience enriches the curriculum by delivering diverse perspectives and examples on best practice in different scenarios. Our trainers' main goal is not to provide you with all of the answers, but rather to help you ask the right questions.
How you'll learn
Using Zoom and other digital collaboration tools, you will participate in a series of modules that cover the theories and mindsets driving the core elements of the product role.
Modules include live online lectures interspersed with regular discussion, Q&As, and group activities to encourage hands-on learning. To keep you energised and engaged, expect warm-ups, icebreakers, and regular breaks.
See below for a detailed module breakdown.
Module Breakdown
Strategic Impact
Your role as a product manager within your organisation
The role of 'process' in your product practice
The importance of influence
Stakeholder Management
How to build valuable relationships that benefit your product
Identifying and mapping your stakeholders
Extracting valuable insights from your stakeholders
Uncovering your stakeholders' motivations and using them to drive alignment
Reporting Out
How to build an effective communication strategy
Breaking down the components of a report
Structuring a report that serves your audience
The building blocks of story and crafting a narrative using data
Evaluating Opportunity
The importance of alignment when presented with new opportunities
Building a methodical, robust framework for evaluating opportunities as a team
Lean Canvas as an evaluative tool
Competitor mapping as an additional lens to evaluate market opportunities
Prioritisation
Different prioritisation methods and frameworks
Prioritisation as a collaborative process
Placing evidence-driven decision-making at the heart of your priority conversations
Facilitating Discussions
Techniques to drive conversations toward decisions and action
Identifying facilitation best practices
Crafting a successful workshop/collaboration session
Information for Ticket Holders
How will I get access to my workshop and pre-work?
One week before the workshop:
You will receive an email from us with further information about your workshop and pre-work activities
Two days before the workshop:
You will receive access information for Zoom and Mural (our workshop tools).
Please note, the above emails will be sent to the email address you registered with. If you do not receive any of the above, please email support@mindtheproduct.com ASAP.
What happens if I book with less than a week to go before the workshop?
No problem. You will receive the relevant information from us within 24 hours. Please email support@mindtheproduct.com if you do not receive this.
Who do I reach out to if I'm having technical difficulties?
On the day of your workshop, we will gather 10 minutes before to allow time for everyone to log in and troubleshoot any technical issues. If you are unable to connect to the platforms, please email support@mindtheproduct.com and we will be on hand to assist you.
Can I get a refund?
If you need to cancel your ticket, you must log in to Eventbrite and request a refund at least two weeks before the date of the event, following these instructions. No refunds will be issued for tickets that are cancelled less than two weeks before the event. Only the person who purchased the tickets can request a refund.
Can I transfer my ticket to a future workshop?
You can request a workshop transfer up to two weeks before the date of the event by emailing support@mindtheproduct.com. We cannot facilitate any requests made after the two week cut off. Our small class size is an essential part of the workshop experience and we often sell out well in advance. By transferring you to a future workshop closer to the date of the event, it is unlikely we will be able to resell your space and ultimately we lose out on a ticket sale for future events by giving you that space.
Got another question? Check our FAQs page
Organizers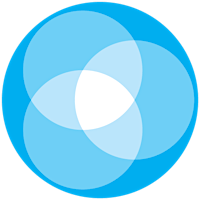 About the Organizers
Mind the Product is the world's largest product management community, with regular local ProductTank meetups in over 180+ cities around the world, as well as the biggest and best training events, workshops, and conferences in the world - with annual events in London, San Francisco, Singapore, Hamburg, Manchester, and more. These are the go-to events for meeting other product managers, designers, and developers and honing your product craft.
Visited 20 times, 2 Visits today