Event Description
Columbia-IBM Center for Blockchain and Data Transparency Showcase 2021
The Columbia-IBM Center for Blockchain and Data Transparency brings together cross-disciplinary teams to advance innovation in blockchain and data transparency and closely associated topics for the good of society that will drive new science and technology, develop thought leadership and influence policy. Learn more here.
Join the showcase to explore new topics, learn about upcoming initiatives, and celebrate the many accomplishments of the Center throughout the past year. Each session will be led by senior representatives from Columbia University and IBM.
Program
Host: Sharon Sputz, Executive Director of Strategic Programs, The Data Science Institute, Columbia University
All timings in EDT
10:30 AM: Opening Remarks
Shih-Fu Chang, Senior Executive Vice Dean, School of Engineering and Applied Science; and Richard Dicker Professor of Electrical Engineering at Columbia University
Jeannette M. Wing, Avanessians Director of the Data Science Institute and Professor of Computer Science at Columbia University
10:40 AM: Keynote: Technology and Research Investment for Social Impact
Stacy Hobson, Director of Responsible and Inclusive Technologies Research, IBM Research
11:00 AM: Session 1: Transparency and Efficiency in Carbon Footprint Quantifications
Christoph Meinrenken, Associate Research Scientist, Earth Institute; and Adjunct Professor, Sustainability Management, School of Professional Studies, Columbia University
Tamar Eilam, IBM Fellow, IBM Research
11:30 AM: Session 2: Disrupting Supply Chains through Blockchain and AI
Jay Sethuraman, Professor and Chair of Industrial Engineering and Operations Research, Columbia University
Ramesh Gopinath, VP, Organic Ventures, IBM Cloud and Cognitive Software
12:00 PM: Session 3: Fireside Chat on the State of the Union of Blockchain and Decentralized Finance (DeFi)
R.A. Farrokhnia, Faculty & Executive Director in the Dean's Office, Advanced Projects and Applied Research in Fintech, Columbia Business School
Joe Latone, Researcher (IBM Quantum), IBM Research
12:30 PM: Session 4: Security and Privacy
Steve Bellovin, Percy K. and Vida L.W. Hudson Professor of Computer Science, Columbia University
J.R. Rao, IBM Fellow and CTO for Security Research, IBM Research
1:00 PM: Session 5: Highlights from the Innovation Accelerator
Dmytro Pokhylko, Director of the Columbia Lab-to-Market Accelerator Network, Columbia Technology Ventures
Austin Flon, IBM Ventures, NYC Innovation Hub Leader
1:30 PM: Closing Remarks
Mahmoud Naghshineh, Chief Technology Officer, IBM Global Industries
2:00 PM: End
Organizers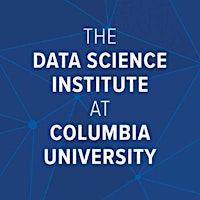 Data Science Institute, Columbia University
datascience@columbia.edu
About the Organizers
Columbia Business School brings a global perspective, cutting-edge methodology, and the energy of New York City to its MBA, EMBA, Executive Education, PhD, and MS programs.
Visited 14 times, 1 Visit today