Event Description
Save the date for Cincinnati's first annual Women in Technology Conference!
getWITit Cincinnati fosters an environment that encourages change throughout technology by building communities that are passionate about promoting our mission. We aspire to cultivate local constituent engagements so that women can excel, advance, and sustain careers in technology. Our communities are created for like-minded individuals to share ideas and create a supportive system through local events with the goal of igniting peer-to-peer coaching and mentoring. By connecting women in technology at a local level, we awaken a powerful resource that leads the way in driving innovative talent. We unite communities that rally to support change.
WITcon 2021 is a conference to celebrate women in technology in Cincinnati planned and organized by a team of Cincinnati volunteers.
VIRTUAL CONFERENCE EXPERIENCE: The $15 WITcon ticket is a great value! It grants you virtual access to a full day of keynotes, workshops, and more with the convenience of our easy-to-use online conference platform, Whova.
OPTIONAL IN-PERSON HAPPY HOUR: The $30 WITcon ticket grants you access to the virtual conference plus an in-person happy hour at Third Eye Brewing to stay connected after the conference. The ticket includes 2 drink tickets, heavy appetizers, and swag!
PARTICIPATE AT YOUR OWN COMFORT LEVEL: With both virtual-only and virtual plus in-person happy hour ticket options available, you can stay as connected as you want to be at a great value!
Times are tough, and we understand that. If you require a free ticket, please reach out to sierra.obryan@getwitit.org.
SPEAKERS
Our speakers! More to be announced. Scroll all the way down to read their full bios.
Sarah Sanders – Co-Founder at Native
Casey Moran – Vice President, Strategy & Transformation at General Electric
Tiffany Weems – Sales Support Manager at Total Quality Logistics
Stacee Johnson – Finance Manager at Total Quality Logistics
Nahamani Yisrael – Founder of Nahamani.org
Lynsey Gaca – Senior HR Business Partner at Ascendum Solutions
Loran Williams – Senior Director Recruiting & Talent Management at Ascendum Solutions
Lightning talks – Speakers coming soon!
SPONSORS
Our mission is to inspire more women to enter the field of technology by building a supportive environment where those women can flourish and create opportunities for more women to ascend into leadership roles. As we are a non-profit, we rely on the help of external sponsors to help us unite, support, and promote diversity in tech throughout the Cincinnati region. We will work with you to create the right sponsorship package for any size budget.
WITcon would not be possible without support from our sponsors. THANK YOU!
Cincinnati State
Vernovis
Ascendum
Tech Elevator
Callibrity
Ingage Partners
AI Software
Max Technical Training
VMWare
To learn more about sponsorship opportunities with getWITit, Please send all sponsorship inquiries to cat.bushong@getwitit.org
Visit our website for more information about WITcon 2021!
We can't wait to see you there!
Fri, Jul 23, 2021, 9:00 AM EDT
Happy Hour, 4:30 PM EDT – 7:00 PM EDT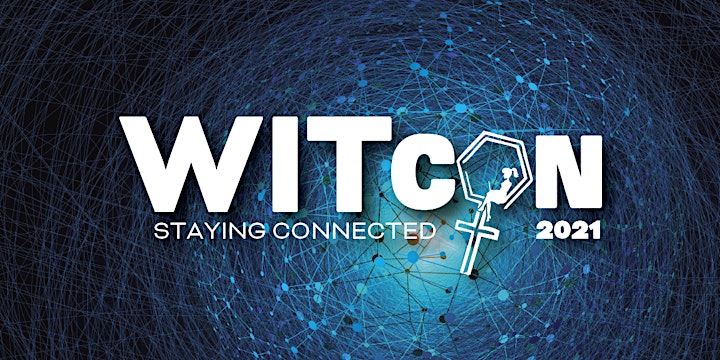 JOIN US FOR HAPPY HOUR AFTER WITCON 2021 AT THIRD EYE BREWING!
Select General Admission and Happy Hour when you check out.
Third Eye Brewing
11276 Chester Rd, Cincinnati, OH 45246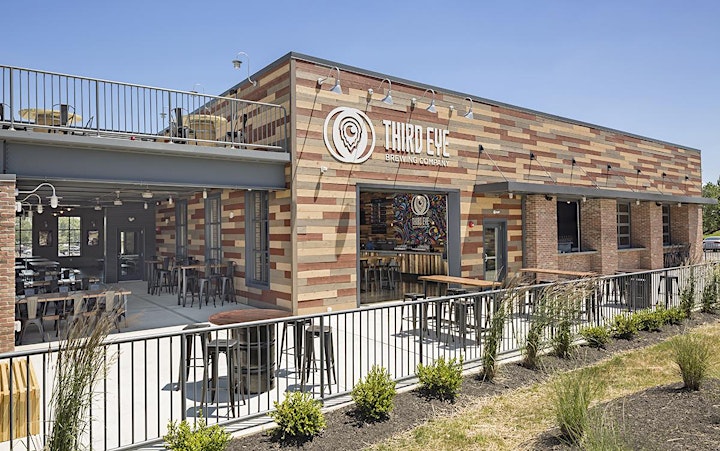 SPEAKER BIOS
Sarah Sanders – Co-Founder at Native
Sarah was an early employee at two tech companies that have gone to achieve $1B+ valuations during critical growth stages. She held strategic roles in investor relations working as the right hand to CEO of Rubicon Global, Nate Morris, during the Series B & Series C rounds of fundraising totaling nearly $100M. She was later the leader of the sales recruiting team at Rubicon where the SMB and Mid-marketing sales teams were built from scratch to 70 members in 8 months' time.
And finally, she managed one of the most prestigious restaurant sales territories, NYC, while working for a restaurant tech titan who has experienced strong-growth, Toast Inc, as an early employee in 2017. In 2019 Sarah was awarded the Distinguished Young Alumni Award from the University of Kentucky's Gatton College of Business & Economics, and shortly after joined the college's Emerging Leaders Board. She earned her undergraduate degree in Business Management from the University of Kentucky and her MBA in International Business from Xavier University.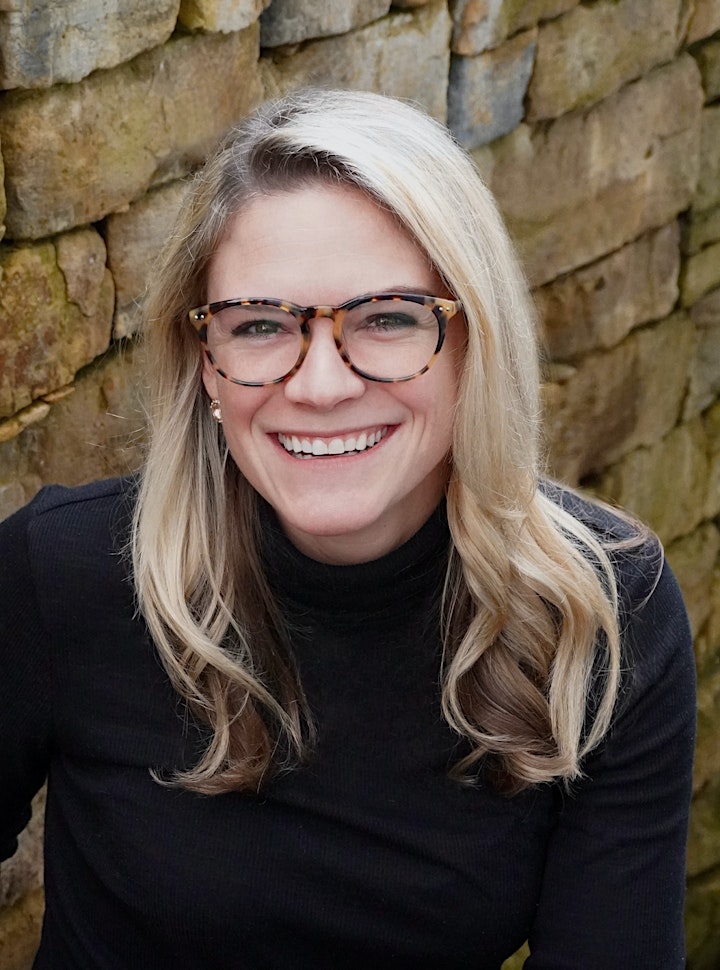 Casey Moran – Vice President, Strategy & Transformation at General Electric
Casey Moran is the Vice President for Finance Operations, Metrics, and Analytics responsible for internal billing, costing, and customer satisfaction. She works with internal IT and finance groups to provide trending, costing and billing for internally consumed services.
In her previous GE roles, Casey was the Vice President, Operations for Service Management and Lifecycle Operations. Service Management covers the day-to-day incident, problem, change, and asset management of all GE Internal operations. She was also the CIO for Enterprise Application Services for Enterprise Application Services in GE Power. EAS covers the Digital Customer Experience, the Commercial Strategy (including SalesForce), HR, Legal, & Quality tools and processes, and the financial/ERP shared services covering SAP, Oracle, as well as the financial close processes. Before that, Casey was the CTO responsible for Client Services for the General Electric Company. In this role, Casey was responsible for the global PC client environment including helpdesk and onsite support for over 380K laptops and desktops, rolling out new software and hardware solutions, security solutions, and new technology innovations, including Apple, GE Box, Office productivity solutions and more.
Casey joined GE in 2005 and has held a number of significant IT leadership and project management roles delivering high quality/low cost infrastructure solutions as well as multiple technology introductions within GE. Prior to GE, Casey spent 8 years at Procter and Gamble and 2 years at Hewlett Packard in the Information Technology field.
Casey was born in and raised in Illinois. She received her Bachelor of Arts in Mathematics and Business Administration from Hanover College and her Masters of Business Administration from the University of Illinois. She spends her free time with her husband Bryan and her daughters, Amelia (age 18) and Alexandra (age 12). She enjoys volunteering as a leader of her daughter's Girl Scout Troop, running the Comet Cupboard (a food pantry inside of the Mason City Schools), and leading several volunteer activities at Mason High School.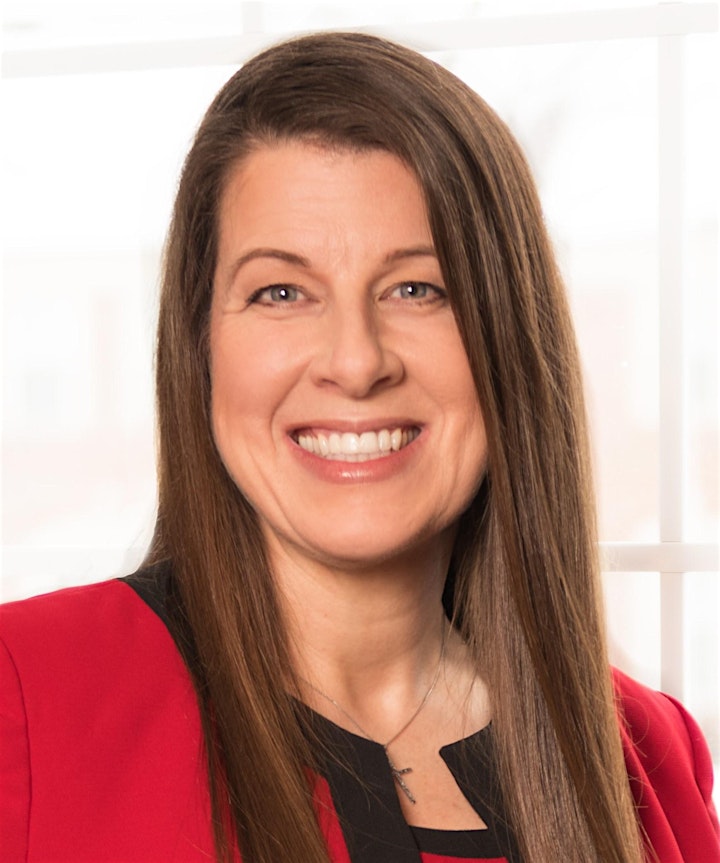 Tiffany Weems – Sales Support Manager at Total Quality Logistics
Tiffany Weems (she/her), Sales Support Manager with five years of experience at Total Quality Logistics, a 3rd party logistics company. She studied Social Work at the University of Cincinnati. Tiffany founded TQL's second employee resource group, Black Employees Supporting Talent (BEST), she is an active member in Women in Logistics (WIL) and has been a Charity Captain for 4 years. She is a panelist on the Diversity and Inclusion Taskforce and leads a mentor program for black women.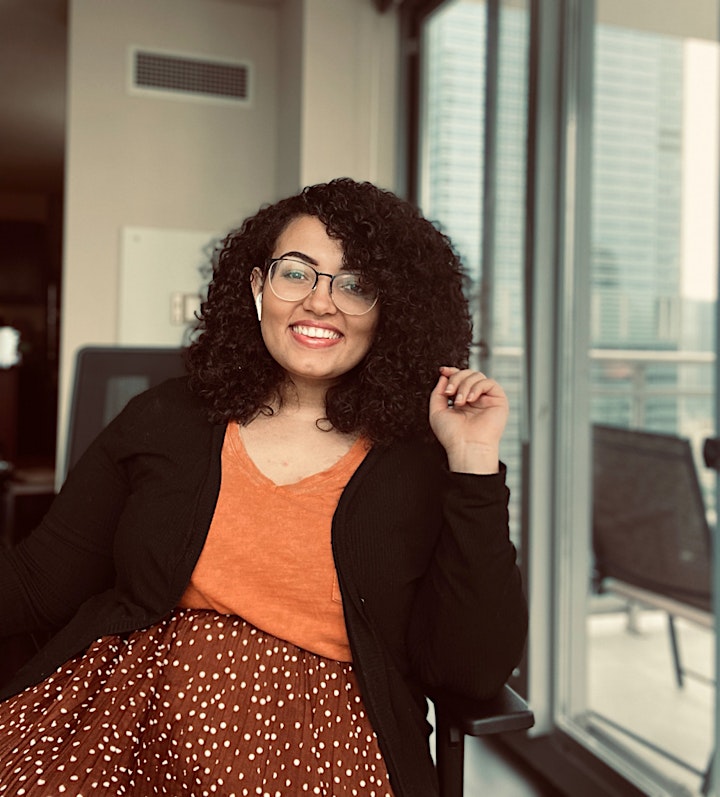 Stacee Johnson – Finance Manager at Total Quality Logistics
Stacee Johnson is a loving wife, humbled mother, devoted sister, and seasoned IT Analyst who has served in multiple industries including logistics, consumer and business financing, and collections. As an analyst and leader, she has been able to support and mentor many team members to reach their greater potential. Her passion being people and untapped opportunities, Stacee has been driven in efforts of increase diversity and inclusion, communication and candor, and continuous improvement in the organizations she serves. She is cofounder of UpScale Consulting LLC, a small business which serves to consult and guide entrepreneurs and small business owners to greater success. Stacee strives to bring positivity, hope and passion to the people and places around her.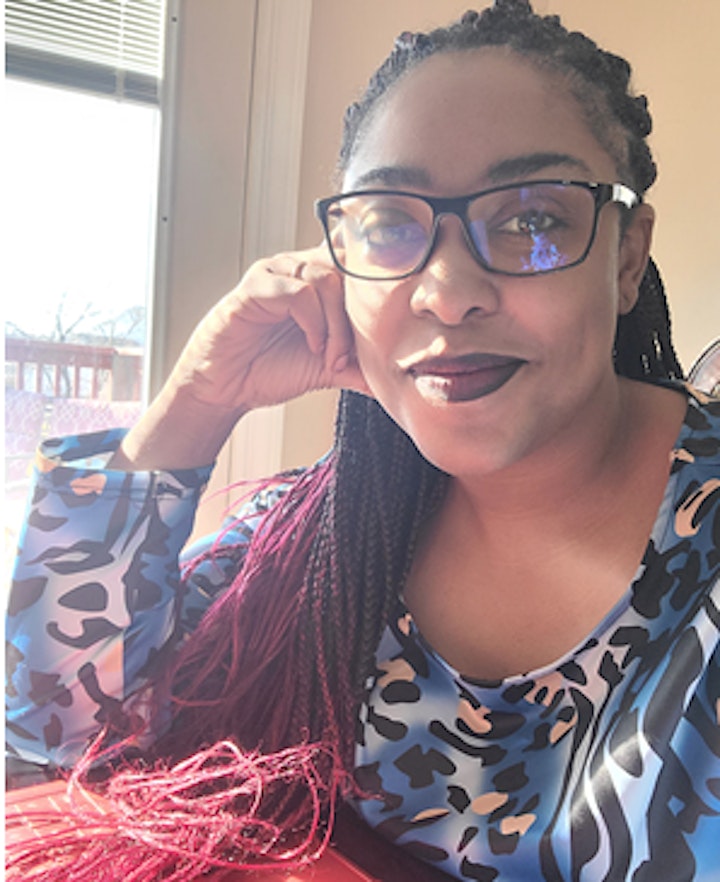 Nahamani Yisrael – Founder of Nahamani.org
Nahamani Yisrael is a Cincinnati, Ohio native. She graduated from Cincinnati's School for Creative and Performing Arts where she majored in Technical Theater. She studied computer programming and Pre-business management at Cincinnati State. She later went on to graduate Cum Laude from Xavier University.
Nahamani started her first business CyberCreations Design Center at the age of 22 years old. Under the name of CyberCreations she created websites, provided website hosting and graphic design services for clients throughout Ohio, Georgia, Florida, and New York.
Nahamani Yisrael founded Nahamani.org in November 2014 and officially launched this digital communications agency in April 2015. In addition to helping non-profit organizations and small business owners communicate their value through website design and social media management, she has positioned herself as a digital branding expert. Nahamani uses her expertise to help other businesses create a sustainable and successful brand identity.
Nahamani served as the producer of the television show, On The Line with Britton NewOne Carter, a show dedicated to empowering the members of the Cincinnati community. Yisrael has been involved with 3 films produced here in the Greater Cincinnati area including The Public, an Emilio Estevez film, Grandpa, a Robert Jones film, and most recently Sometimes She Bites, A Lee Zellars Film.
In addition to her efforts to create cutting-edge communications for her clients, Nahamani has recently joined forces with West End Area Revitalization Enterprises, LTD. in an effort to spur economic growth in the West End neighborhood of Cincinnati, Ohio. The group's efforts to enhance the quality of life in this historic neighborhood rehabilitation of blighted homes and construction management training for underserved members of the West End neighborhood.
Nahamani is the mother of two extraordinary young people. She spends her free time with her family and working out. Nahamani loves to travel and being outdoors. She is an avid lover of Pitbulls, she currently has a rescue dog, named Shay, and even fosters pitts whenever she is given the opportunity.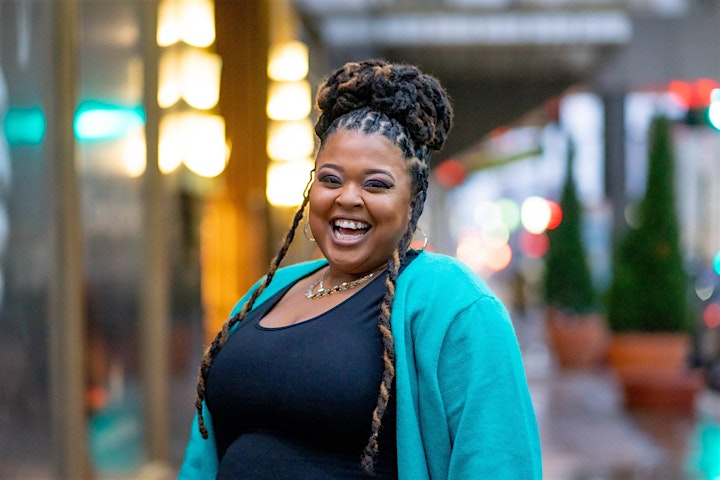 Lynsey Gaca – Senior HR Business Partner at Ascendum Solutions
Lynsey supports all HR initiatives as our Senior HR Business Partner. She has 10+ years of experience spanning across multiple industries and has a passion for cultivating top workplaces. She has a master's degree in Industrial-Organizational Psychology, and she is a PHR and SHRM-CP certified professional. Lynsey is passionate about advocating for people and aims to continue to make Ascendum a Best Place to Work.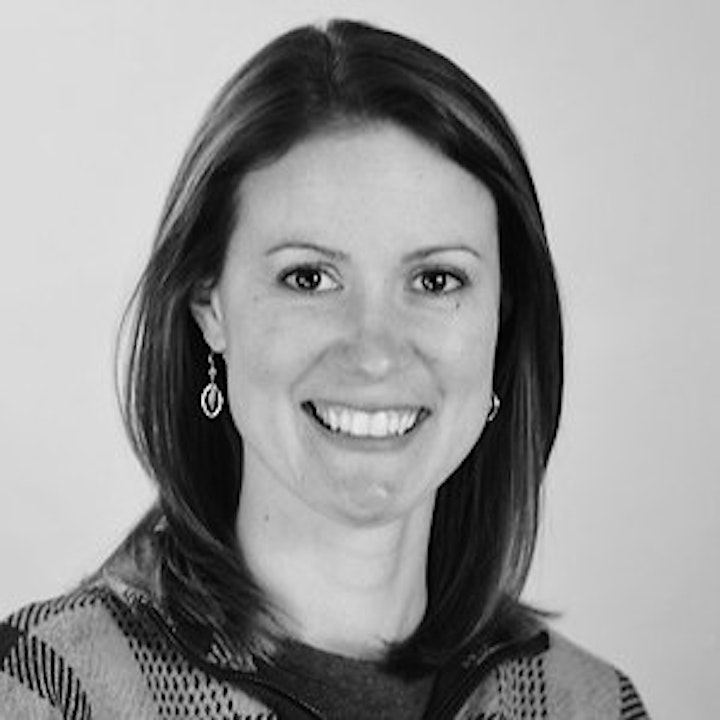 Loran Williams – Senior Director Recruiting & Talent Management at Ascendum Solutions.
Loran strives to create a ripple effect through education and leadership. She began her career as an entrepreneur, opening a childcare center in 2004. After 10 successful years, she made the decision to shift into Business Development and entered the world of Technology Consulting & Talent Solutions. Over the last 7+ years, Loran has established trust in relationships while helping companies big and small overcome obstacles and reach individual goals.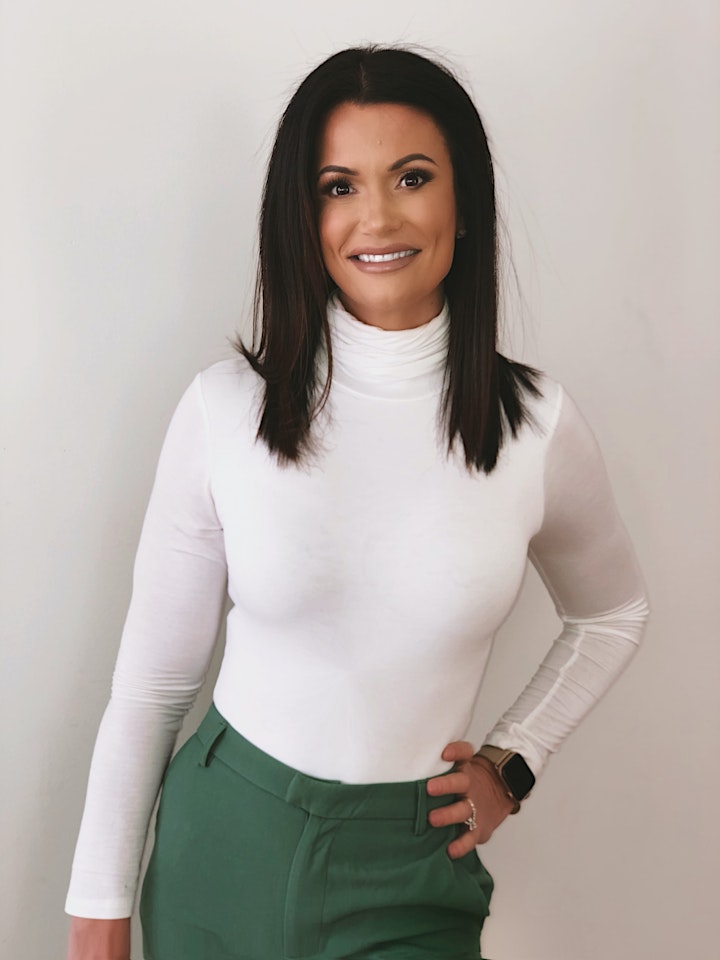 getWITit runs various events, seminars and conferences from time to time to update, educate and provoke discussion amongst its community members, potential community members and industry bodies ("Events"). This privacy notice is a disclosure that getWITit uses your personal data when you register for and attend an Event run by getWITit.
Organizers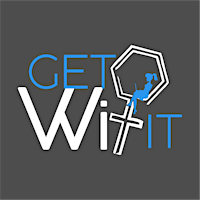 About the Organizers
getWITit (Women in Tech) started as a local group of women wanting a conference to support women in technical careers and has grown into a non-profit organization with the specific mission to unite and leverage a community's social capital to increase women in technology through programs, resources, and structured activities. Our vision is to provide local communities with a catalyst for economic growth, created by women's innovations in technology.  https://getwitit.org/
Visited 53 times, 1 Visit today