Event Description
You CANNOT REGISTER FOR THIS USING EVENTBRITE. YOU MUST READ THE DESCRIPTION AND FOLLOW THE DIRECTIONS!!!
Business Development & Outreach Services, a division of The Virginia Department of Small Business & Supplier Diversity (SBSD) is offering one-on-one business counseling sessions. These sessions are designed to help businesses like yours better understand how to do business with Virginia's state agencies. Whether it's helping your business become certified in Virginia's small business set-aside programs (SWaM and Micro), navigating the electronic portal which ALL state agencies use for solicitations (eVa), or helping you connect with key agency buyers, SBSD can help! Some of the market research tools eVa offers are:
• Identifying which state agencies are buying what you sell
• How much these agencies are paying for your products and services
• Who are the buyers and how to contact them
• Who are your competitors
• And much more
Armed with this information, your company will be better positioned to win state contracts as well as contracts with many local government agencies across Virginia.
YOU CANNOT USE THIS SITE TO REGISTER FOR THIS SESSION!!!
To request an appointment with Randy Brown, Business Services Manager for Central / South Virginia, submit an email to randy.brown@sbsd.virginia.gov. The subject line should read "1 On 1"; the text should identify the date and time you are requesting. You must also identify the city / county where your business is located.
If the requested appointment time is available, you will be sent a meeting invite.
Organizers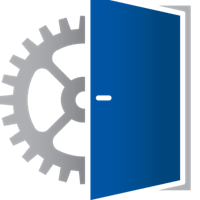 About the Organizers
The mission of the Virginia Department of Small Business and Supplier Diversity (SBSD) is to enhance growth opportunities for Virginia's small businesses to prosper through increased revenue and job creation thereby raising the standard of living for all Virginians. Contact your regional Business Services Manager for business assistance, counseling and additional resources.
Visited 5 times, 1 Visit today