Event Description
CBIA's 2021 Energy & Environment Conference is a must-attend event for businesses, covering all aspects of energy and environment policy.
Agenda
8:15 am | Opening Remarks
Chris DiPentima, President & CEO, CBIA
Ashley Zane, Government Affairs Associate, CBIA
8:30 am | Energy & Environment Regulatory Overview
Harold Blinderman, Partner, Day Pitney
Mark Bobman, Executive Director, Bristol Facility Policy Board
Steven Eitelman, Specialist, Environment, Health & Safety, Pratt & Whitney
Lee Hoffman, Member, Pullman & Comley
Debbie Hoyes, Principal Environmental Engineer, Arcadis US
Wojciech Krach, Senior Environmental Engineer, Kaman Corp.
Dave Krochko, Project Manager, Woodard & Curran
9:15 am | Break
9:25 am | Wave 2 RSRs & the New EURs: What's Different? What's Better? What's Not …
Elizabeth Fortino, Counsel, Winnick Ruben Hoffnung Peabody & Mendel, LLC
Rachel Rosen, Department Manager, Environmental Services, Burns & McDonnell
In February 2021 the long awaited Wave 2 revisions to the Remediation Standard Regulations and the new Environmental Use Restriction regulations were adopted. Learn about the new requirements, what to look for, what's different, and how the changes impact your remediation project and properties.
10:05 am | New Renewable Energy Options for End Users
Joey Lee Miranda, Partner, Robinson+Cole
Gregg Therrien, Assistant Vice President, Concentric Energy Advisors
Understand the environmentally-friendly and virtually inexhaustible sources of renewable energy and the range of solutions they present for the end user. Learn about the exciting options available now as well as those on the horizon, and see how they fit your long-term sustainability goals.
10:45 am | Break
10:55 am | Remediation Reform: Discussion of the Future State
Lee Hoffman, Member, Pullman & Comley
Graham Stevens, Office Director, Constituent Affairs & Land Management, Connecticut Department of Energy & Environmental Protection
Last fall, Connecticut's legislature voted to abolish the Transfer Act and replace it with a release-based remediation as 48 other states have. Since that time, DEEP has coordinated a massive review of all facets of the state's remediation programs. This panel reviews the efforts to date, and where Connecticut is headed.
11:35 am | Lunch Break
12:15 pm | Mitigate the Risk of Climate Change & Carbon Capture & Storage Technology
Andrew Sinclair, Manager, Northeast Public & Government Affairs, ExxonMobil Corporation
Jennifer Arasimowicz, Executive Vice President, General Counsel, Chief Administrative Officer & Corporate Secretary, FuelCell Energy
ExxonMobil is investing billions of dollars in lower emission energy initiatives, including carbon capture technologies, a feature of its partnership with Danbury-based Fuel Cell Energy.
12:55 pm | Virtual Engagement & Remote Analytics: An Innovative Approach to Energy Efficiency During the COVID-19 Pandemic
Brandon Mark, Energy Engineer, C&I, Conservation & Load Management, The United Illuminating Company
Partnering with Power TakeOff to deliver its Virtual Commissioning Program, United Illuminating Company and Southern Connecticut Gas have successfully leveraged a cost-effective, measurable, and scalable energy efficiency solution for commercial and small business customers. Learn how this novel approach to energy efficiency has benefitted customers while prioritizing their health and safety during the COVID-19 pandemic.
1:35 pm | Break
1:45 pm | The Transition to the New Release-Based Reporting & Remediation Program: What Happens with the Transfer Act, Brownfields Programs & Then Some?
Beth Barton, Partner, Day Pitney
Ann Catino, Partner, Halloran & Sage
Sam Haydock, Director of Business Development, Principal, BL Companies
Graham Stevens, Bureau Chief of Water Protection & Land Reuse, Connecticut Department of Energy & Environmental Protection
2:25 pm | PFAS & Industry
Richard Desrosiers, Associate Principal, Hydrogeologist, GZA
Emilee Mooney Scott, Partner, Robinson+Cole
As DEEP implements its PFAS action plan, there will be increased scrutiny of the role of industrial facilities as potential sources of PFAS, either through direct releases or through the incorporation in wastewater treatment plant discharges or landfill leachate. This discussion will focus on which industries are most likely to use and dispose of PFAS, the common pathways into the environment, and uncertainties related to evolving federal and state guidance.
3:00 pm | 2021 Legislative Update
John Blair, Associate Counsel, CBIA
Ashley Zane, Government Affairs Associate, CBIA
The CBIA team reviews the good, the bad, and the rest from the 2021 General Assembly session.
3:40 pm | Closing Remarks
CBIA's 2021 Energy & Environment Conference is made possible thanks to the generous support of Burns & McDonnell, Day Pitney, GZA, Pullman & Comley, The United Illuminating Company, & Robinson+Cole.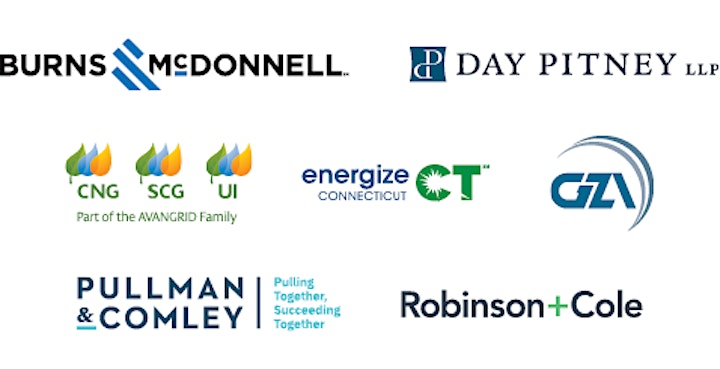 Organizers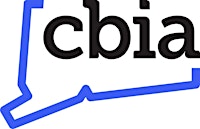 About the Organizers
The Connecticut Business & Industry Association (CBIA) is fighting to make Connecticut a top state for business, jobs, opportunities and economic growth.
Visited 27 times, 1 Visit today