Event Description
A collaborative mission integrating micro-scale carbon removal and mineralization with 3D printing. Join the effort and share your ideas!
OpenAir is a global, volunteer-driven R&D collective focused on accelerating carbon removal advancement for a restored climate through opensource collaboration.
In this workshop OpenAir members will share a high level overview and progress report on the core elements of Carbon Forming, a collaborative R&D mission that aims to embed CO2 removed from the air in 3D-printed objects through a distributed, solar-powered, modular platform.
Carbon Forming kicked off in early 2022 through the initiative of a small team of scientists, designers, engineers and artists located all over North America. By expanding this collaboration to include the insights, ideas and support of a much larger global community, the mission team now aims to rapidly evolve the concept into a real world, functional prototype.
That means you are invited to listen, learn and, above all, share and contribute to the Printed Carbon mission. So please join us, and bring your expertise, creative ideas and open mind to what is sure to be a fun and exciting exchange.
PROGRAM
Introduction to the Printed Carbon concept.
Presentations:
Component 1: VIOLET, DIY Opensource Direct Air Capture – presented by Dr. Xiao Yu Wu and Matt Parker.
Component 2: CYAN, miniature, accelerated carbonation – presented by Dahl Winters.
Component 3: Carbon Printing, objects made in part from carbonated materials presented by Evan Landau and Edward Kelley.
Audience Q&A, Feedback and Ideas!
Organizers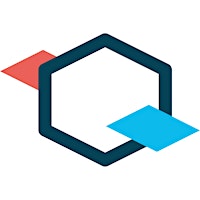 About the Organizers
OpenAir is a global volunteer network dedicated to the advancement of carbon dioxide removal (CDR) solutions essential to solving the climate crisis. Our growing community collaborates on shared "open source" missions in the areas of research and development, policy advocacy, and activist market development.
Visited 8 times, 1 Visit today