Event Description
Business Finance 1: Getting Started
Financial management can be the most intimidating part of running a business. The goal of this course is
Business Finance 1: Getting Started
Financial management can be the most intimidating part of running a business. The goal of this course is to reveal that it need not be.
Intended for entrepreneurs unfamiliar with business financial management, Business Finances 1 introduces its key terms and concepts in everyday language.
During this course, you will:
Develop an understanding of basic business financial terms, such as profit, cash flow, and gross margin
Work with basic financial statements, including income statements, balance sheets, cash flow statements
Define the common business expenses at both the startup and operating stages
Calculate gross margins, breakeven points, and profit goals using a case study business
This course is the fourth module in the NYC Department of Small Business Services' (SBS) five-course Introduction to Entrepreneurship series. If you are a pre-startup, we recommend that you complete the first three modules in this series – "First Step to Starting a Business," "Creating a Business Idea that Works," and "Building Your Business Operations" – before taking this course.
Organizers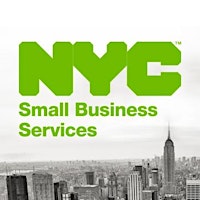 NYC Department of Small Business Services
About the Organizers
The NYC Department of Small Business Services helps unlock economic potential and create economic security for all New Yorkers by connecting New Yorkers to good jobs, creating stronger businesses, and building thriving neighborhoods across the five boroughs. You can register for all of our free events and courses, including BE NYC and WE NYC events on Eventbrite. For questions about individual courses or to register over the phone, please contact our staff at one of our NYC Business Solutions Centers . For more information on all of our services, call 888-SBS-4NYC (888-727-4692) or visit nyc.gov/sbs .
Visited 7 times, 1 Visit today