Event Description
Join us in conversation with esteemed business leaders who are successfully creating an intrapreneurial culture within their organization.
As new technology and automation become integral to all work, future-proofing our employees has never been more important. By encouraging employees to adopt a startup mindset built on entrepreneurial values, organizations can build a resilient workforce in an age of rapid technological advancement and change.
Business as usual won't cut it anymore, and employees need to develop their creative and critical thinking abilities in order to stay current. Creating a workplace where employees feel like they can speak-up, think beyond their role, and take ownership of their company's product and mission will allow for innovation that looks and acts like it came from a startup.
Join us for a discussion about the future of work featuring experienced HR and management professionals who will share their expertise on upskilling employees and creating an intrapreneurial culture.
By purchasing or reserving a ticket for an event, you are agreeing to our terms and conditions. We collect your information to provide the best experience possible. By signing up for this event you agree to future communication from Alley. We comply with EU's privacy policy GDPR guidelines. For more information on our privacy policy please visit alley.com/privacy-policy.
Organizers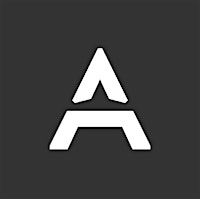 About the Organizers
Alley is a community of entrepreneurs and corporate partners leveraging innovation to create positive change. Alley offers two key products: Labs and Accelerators. Labs, run independently or with a corporate partner, are vibrant workspaces populated by diverse, impact-driven entrepreneurs. Accelerators are short-term challenges and programs specifically built to meet the innovation goals of corporate partners. Alley's mission is to create good change and foster an ecosystem founded on sustainable entrepreneurship where substance is valued over style.
Visited 20 times, 1 Visit today