Event Description
Bridging the Value Chasm – Unlocking Cloud Capabilities and Adoption
Cloud has rapidly grown from being a market disruptor to a foundational technology element, fuelled by the demand for greater agility and flexibility by enterprises. In fact, the global cloud market is experiencing phenomenal growth, and is all set to clock in a massive USD 1 Tn by 2028, with an enterprise adoption rate of 95%+ globally.
Cloud-based technology, over the last five years, has completely revolutionized the software industry, with ISVs (Independent Software Vendors) transitioning to cloud to turn enterprise demand into new opportunities. To further put things into perspective, the global SaaS industry is projected to grow by 50%+ in the next 3 years, and over 90% of ISVs are either native SaaS or are in the process of migrating to the cloud now. Further, to evolve the monetization potential, the journey towards cloud is strewn with challenges related to demonstration of ROI, security concerns, and a fundamental transformation of the operating strategy.
With the cloud space witnessing incredible innovation, integrations, and interoperability at warp speed, how will enterprises surmount these challenges and become truly digital and reap the resultant benefits in a post-pandemic world?
Key Speakers:
Kathleen Mitford, Chief Strategy Officer & EVP, PTC
Chris Huff, Chief Startegy Officer, Kofax
Mike Piech, VP & General Manager, Cloud Storage & Data Services, Redhat
Sandeep Kalra, CEO & Executive Director, Persistent Systems
Pari Natarajan, CEO & Co-Founder, Zinnov
Key discussion areas:
Steps and unique considerations for software companies in their cloud adoption and journey
Differences in approach – digital native ISVs vs legacy ISVs
Common pitfalls in moving across the different states of cloud maturity
An end-to-end playbook for companies to transition to cloud in a structured manner and achieve success
The key elements that go beyond a lift-and-shift model to truly bridge the cloud value chasm to enable enterprises to create next-generation IT that will drive growth as a force multiplier
Registration Terms:
Confirmation of participation is at the sole discretion of Zinnov.
The Zinnov team will respond within 5 business days of registration, on the status of confirmation.
Representatives from Services companies are requested to refrain from registering for the event.
Organizers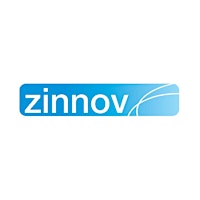 About the Organizers
Zinnov is a research, consulting & advisory company with core expertise in Product Engineering and Digital Transformation. We have been consistently ranked amongst the top 20 outsourcing advisory firms for 10 years in a row by IAOP.  We help companies : in their engineering, IT, digital disruption and business operations to achieve higher throughput, innovation, productivity and cost savings. by advising them to develop and optimize a global engineering partner strategy by growing revenue for their products and services in emerging markets. With our team of experienced professionals, we serve clients across Software, Automotive, Telecom & Networking, Semiconductor, Consumer Electronics, Storage, Healthcare, Banking, Financial Services & Retail industries in US, Europe, Japan & India.
Visited 7 times, 2 Visits today