Event Description
BraveIT is an interactive, thought leadership and networking event designed for the modern IT professional.
REGISTRATION IS NOW CLOSED ON EVENTBRITE. PLEASE REGISTER DIRECTLY ON THE EVENT PLATFORM: https://gateway.on24.com/wcc/eh/2412361/braveit-2020
FULL EVENT WEBSITE:  https://bit.ly/2KvfuJB 
Join 500+ IT professionals, technology thought leaders, cloud and infrastructure solution providers on September16 & 17 for a diverse array of IT workshops, panels, interviews and peer-to-peer sessions.
BraveIT offers a dynamic community of technology leaders, their peers and partners a unique platform to stay current with industry best practices, pressure-test operating assumptions, and enrich plans to address a range of shared challenges, from cybersecurity to business continuity. This year's event will feature a packed slate of sessions and speakers on the challenges presented by COVID-19, IT security, digital transformation, and future technologies shaping IT infrastructure, as well as dedicated space for interactive virtual networking within the greater IT, technology and telecommunications sectors.
AGENDA: ALL SESSIONS LISTED IN EASTERN STANDARD TIME
(GMT-0400) United States (New York) Time
Wednesday, September 16th
7:30 – 8:00 a.m. – What's Your Cyber IQ?
8:00 – 8:05 a.m. – Executive Welcome
8:05 – 9:05 a.m. – Opening Keynote: Tom Gruber, Creator of Siri
9:15 – 9:45 a.m. – The Dramatic Acceleration to Multi-Cloud with Microsoft
9:55 – 10:25 a.m. – Security 2020: Zero Trust in a Remote Landscape
10:35 – 11:05 a.m. – The Pivot for Now: IT Peers Share COVID-19 Stories
11:25 – 11:55 a.m. – Enabling a Remote Workforce: Fireside Chat with Nutanix
12:00 – 1:00 p.m. – Interactive Lunchtime Demo with Fabio Viviani
Thursday, September 17th
11:30 – 11:40 a.m. – Welcome & Housekeeping
11:40 – 12:10 p.m. – How to Survive the Pandemic Recession
12:15 – 12:45 p.m. – Empowering Businesses to Thrive in a Multi-Cloud World
12:45 – 1:15 p.m. – Towards a Fearless Future: a Tech 2025 News Roundtable
1:20 – 1:50 p.m. – AI and Your Business; It's Here.
1:55 – 2:25 p.m. – Psychology & Fear in Security Decision Making
2:45 – 3:10 p.m. – Fireside Chat: VMware
3:15 – 3:25 p.m. – BraveIT Award
3:30 – 4:30 p.m. – Closing Keynote: Daniel L. Doctoroff, Smart Cities
4:30 – 5:30 p.m. – Interactive Closing Demo
BraveIT is proudly powered by TierPoint.
Organizers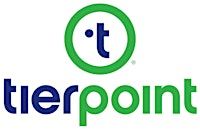 About the Organizers
A leading national provider of hybrid IT solutions, TierPoint helps organizations drive performance and manage risk. No U.S. provider comes close to matching TierPoint's unique combination of thousands of clients; more than 40 edge-capable data centers and 8 multitenant cloud pods coast to coast; and a comprehensive portfolio of cloud solutions, colocation, disaster recovery, security and other managed IT services. With white-glove customer service, TierPoint professionals customize and manage agile solutions that address each client's unique needs.
Visited 166 times, 1 Visit today