Event Description
Empowering the global community of brand safety leaders through local conversations and industry-wide insights.
The Brand Safety Summit series, the most important gathering of industry experts on this critical topic, returns to New York, on May 18 & 20, 2021. Brand safety has never been more central to the work of marketers, agency leaders, ad tech experts, and publishers, and this year we'll cover the biggest brand safety issues in new and interesting ways.
As a member of our global brand safety community, you'll want to join us and have the opportunity to participate in discussions that feature global and regional perspectives from the most forward-thinking leaders in advertising. You'll gain high-level strategic insights as well as useful day-to-to-day tactics you can put to work immediately. These learnings are available only to this exclusive community.
Our 2021 series will cover an array of key themes including:
Day One – May 18, 2021
Brand Safety: We Are the Future of the Media Industry
Conscious Advertising in 2021
Keeping People and Businesses Safe on Facebook
Brand Suitability in Practice
Brand Safety Trends in Programmatic
How Brand Safety Affects Valuation:The Investment Banker POV
Compliance within Data and the Cookie: A Conversation
Day Two – May 20, 2021
Opening Remarks
What Does the Future of Identity Solutions Mean?
Why Context Is Important?
Reddit: The Power of Community
The Superpowers Podcast Featuring Bill Wise and Chris Cunningham: Live from the Summit
Our 2021 Partners
Organizers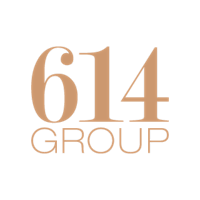 About the Organizers
The 614 Group is a results-driven digital advertising infrastructure consultancy, providing strategic and tactical services to our clients. With unparalleled experience, a global network and talent, the firm generates the ideal blend of visionary and executable support services which can be completely customized to each client's capabilities and goals. Through our original content, live events, and research, we empower the industry-at-large with cutting-edge education and resources. Based in the U.S., the firm is comprised of 40 consultants across three top global markets.The Brand Safety Summit Series, produced by The 614 Group in partnership with the major agency holding companies, brings together media, marketing, and technology professionals who are passionate about making digital advertising the safest and most trusted medium for brands and consumers.This burgeoning community of executives convenes at the Brand Safety Summit Series annually--in Singapore, London, and New York--to share their unique viewpoints, learn from their peers, and advance the most important issues around brand safety.The largest media buyers in the world shape the agenda at the Brand Safety Summits with their insights, best practices, and unparalleled influence.Each event serves as a platform for discussions on the implications of brand safety in local markets that then ladder up to the concerns and solutions of the global community that the Series draws together.Brand Safety Summit Series Privacy Policy
Visited 73 times, 1 Visit today