Event Description
A conversation with Jamal Greene about why our obsession with rights is tearing America apart
You have the right to remain silent—and the right to free speech. The right to worship, and to doubt. The right to be free from discrimination, and to hate. The right to life, and the right to own a gun. Rights are a sacred part of American identity. Yet they also are the source of some of our greatest divisions.
In his new book, How Rights Went Wrong, the renowned constitutional scholar Jamal Greene argues that the U.S. legal system's absolutist approach to rights distorts our law, debases our politics, and exacerbates our differences rather than helping to bridge them. On May 6, the Knight Institute's Katy Glenn Bass will talk to Prof. Greene—a former Knight Institute Senior Visiting Research Scholar—about his ideas for reconceptualizing the relationship between constitutional rights and justice, and how we can recover America's original vision of rights while updating them to confront the challenges of the 21st century.
Organizers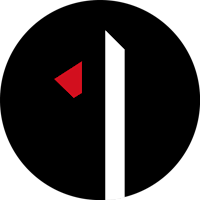 Knight First Amendment Institute at Columbia University
About the Organizers
The Knight First Amendment Institute defends the freedoms of speech and the press in the digital age through strategic litigation, research, and public education. Its aim is to promote a system of free expression that is open and inclusive, that broadens and elevates public discourse, and that fosters creativity, accountability, and effective self-government.
Visited 11 times, 1 Visit today