Event Description
Gannon discusses his collection of essays, Figments of the Architectural Imagination
Architect, critic, and historian Todd Gannon is joined by School of Architecture faculty Lydia Kallipoliti and Michael Young to discuss his collection of essays, Figments of the Architectural Imagination (AR+D, 2022).
Gathering twenty essays written over twenty years, Figments of the Architectural Imagination explores the frontiers of speculative architectural design, theory, and pedagogy to offer clear-eyed and incisive treatments of some of the most important projects, practices, and polemics at work making contemporary architecture contemporary.
These sharp and insightful texts, whether addressing the impact of digital technology, the design of an effective hotel, the emergence of the Los Angeles vanguard, or the proper execution of a thesis project, combine frontline reportage, archival scholarship, trenchant prose, and impressive critical acumen to cut through the cacophony of recent architectural discourse with uncommon clarity, intelligence, rigor, and wit.
Taken together, these essays provide essential orientation for practitioners, academics, students, and afficionados hoping to understand how contemporary architecture came to be where it is and to speculate on where it might go next.
Todd Gannon is professor of architecture at the Knowlton School at The Ohio State University. His books include Figments of the Architectural Imagination, Reyner Banham and the Paradoxes of High Tech, The Light Construction Reader, A Confederacy of Heretics (co-edited with Ewan Branda), and monographs on Peter Eisenman, Zaha Hadid, Steven Holl, Morphosis, Eric Owen Moss, Mack Scogin/Merrill Elam Architects, Bernard Tschumi, and UN Studio.
Lydia Kallipoliti is an architect, engineer and scholar. She holds a Diploma in Architecture and Engineering from the Aristotle University of Thessaloniki (Greece), a SMArchS in design and building technology from M.I.T, as well as a Master of Arts and a PhD from Princeton University. Her research focuses on the intersections of architecture, technology and environmental politics and more particularly on recycling material experiments, theories of waste and reuse, as well as closed and self-reliant systems and urban environments.
Michael Young is an architect and educator practicing in New York City where he is a founding partner of the architectural design studio Young & Ayata. Young & Ayata have received the Progressive Architecture award, the Design Vanguard Award, the Young Architects Prize, and a first-place prize for the design of the Bauhaus Museum in Dessau, Germany. Their work has been exhibited at the Museum of Modern Art-New York, the Istanbul Modern, the Graham Foundation, SCI-Arc and Princeton University. Michael has published numerous essays and the books The Estranged Object (Graham Foundation, 2015) and Reality Modeled After Images (Routledge, 2021). He was the 2019-20 Rome Prize Fellow at the American Academy in Rome.
This event is free and open to the public. Registration is required.
Please refer to our building access COVID-19 policy below:
Bring proof of your COVID-19 vaccination. Proof of vaccination (+ booster) is required for all guests and must be provided to the security desk in our building lobbies. A photo of your vaccination card is acceptable and for New York City residents, the Excelsior Pass is also acceptable.
Wear a mask. N95, KN95, KF94 or a disposable surgical facial mask covering your mouth and nose is required for all party member of all ages while on campus.
Stay safe and keep a 6-foot distance. We ask that you maintain a 6-foot distance from all members outside of your party while on campus.
Please reschedule if not feeling well. If any members of your party are not feeling well, please stay home and reschedule your visit.
Organizers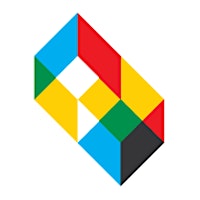 The Cooper Union for the Advancement of Science and Art
About the Organizers
The Cooper Union, est. 1859, grants degrees in art, architecture, and engineering and offers public programs for the civic, cultural and practicable enrichment of New York City.
Visited 6 times, 1 Visit today