Event Description
We are glad to invite all startup founders to join at BEM Demo Day with top-tier Angel Investors, VCs, and Family Offices in attendance.
KiwiTech is inviting all the startup founders and investors to join our Black Entrepreneur Matters Demo Day, scheduled on February 7, from 2:00 – 3:30 PM EDT.
This amazing event will have some top startups pitching in front of elite investors. Leading experts, investors, and innovators from the industry will be coming together to discuss the technology's impact, the challenges facing the industry, and the growing significance and impact of investing in ventures.
Run of the show:
2:00 PM – Welcome Note
2:05 PM – KiwiTech Introduction
2:10 PM – Panel Discussion
2:55 PM – Startup Presentations
3:00 PM – End
To know more about the event, click here.
Guest/ Startup: An opportunity to learn and involve with an innovative ecosystem that has been home to 500+ startups across 15+ industries undergoing disruption.
Investor: Be part of an ecosystem that has facilitated 3500+ investor connections in 2021, and helps startups to build and grow.
To know about us: www.kiwitech.com
Organizers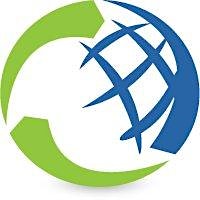 About the Organizers
As a leading startup ecosystem, KiwiTech not only provides information technology services for startups but also supports them with fundraising, mentoring and go-to-market strategy. Our ecosystem is currently home to 400+ portfolio startups and 2000+ i...
Visited 3 times, 1 Visit today