Event Description
**Please register at the official website – https://hclhealth.bemyapp.com/ to be considered a participant for the hackathon.**
Pandemics need problem-solvers.
In a time of great uncertainty, disruption, and isolation, how can technology keep us connected and help the world get better, and emerge stronger, together to a brighter future?
Better solutions aren't born in isolation but out of great collaboration. In the face of any crisis, we share a common vision of a better world and work together to bring that vision within reach. This collaboration has been the essence of all human innovation.
This is why – now more than ever – we need to find ways to come together as innovators, leaders, and empathetic human beings.
It is how we will face the uncertainties of tomorrow.
It is our key to shaping a healthier world.
And it is our best chance to build a better future.
Prizes
Grand Prize – $20,000
2nd Places – $10,000
Best Idea – $2,500 (x4 tracks)
How Does It Work?
Step 1 – Signup: Now – July 22nd
Choose from one of the four tracks. Your project doesn't have to fit perfectly into one track, it could be a mix and match of several (or all of them)

Signing up alone? BeMyApp will work with you to find a team.

Sign up as a team and work on the platform together through separate user accounts.
Step 2 – Virtual Hackathon: Submissions due by July 22nd
We hold a virtual hackathon on a dedicated platform for ideation. Get mentorship, healthcare, and industry advice, as well as technical support and resources for your project from Microsoft.

We'll have webinars and online support to make sure that by week six, you'll have a proof of concept page to pitch to the panel to be considered as a finalist.
Step 3 – Finale Pitches: July 27th – 31st
After the submission deadline, we select up to 25 finalist teams.

Schedule a pitch session: Teams can "Tele-pitch" their project by booking a session with panel members live.

The top two winners will receive cash prizes, as well as challenge prizes for the top project of each category.
Organizers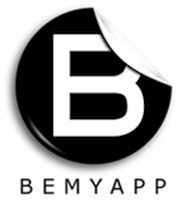 BeMyApp
535 Mission Street 14th Floor San Francisco, CA 94105
contact.us@bemyapp.com
About the Organizers
We organize hackathons, DevLabs, live coding events and all sorts of developer goodness! BeMyApp launched in 2010 with our signature hackathon - BeMyApp Weekend - and since then we have expanded our community worldwide with offices in San Francisco, Paris, London, Munich, and Amsterdam. Check events.bemyapp.com for more events.  Check media.bemyapp.com for developer and startup resources.  Get the insider scoop at community.bemyapp.com 
Visited 393 times, 5 Visits today