Event Description
**Please register at the official registration page – https://hclbetterhealth.bemyapp.com/ to be considered a participant for the challenge.**
Join leaders from healthcare and technology to create the customized patient journey of tomorrow.

From physicians and providers; payers and patients; to clinics and pharmacies, and all of the coders and systems in between, we're in a position to hack in a way that transforms healthcare. Today, the healthcare landscape is complex, and in real need of high-tech solutions that help companies and disciplines work more efficiently, and with more emphasis on ease-of-understanding and patient satisfaction.
HCL, teamed with Microsoft, leaders in healthcare and technology innovation, are calling for the top startups, developers, solutions architects and hackathon enthusiasts to develop solutions covering one or multiple challenges built around real-world health science companies and use cases. 
The top ideas are invited to join us in the finals for the chance at taking home some of the $40,000 total prize pool. 
Grand Prize – $15,000
2nd Place – $10,000
3rd Place – $5,000
Step 1 – Signup: NOW!


Register to stay in-the-know about updates.


Be ready to start working and engaging with mentors when the hackathon opens on


March 15th.


Signing up alone? BeMyApp will work with you to find a team.


If you sign up as a team, you can sign up together and work on the platform through separate user accounts.


Step 2 – Virtual Hackathon: March 23 – May 1


We hold a 6-week virtual hackathon on a dedicated platform for ideation. Get mentorship, healthcare and industry advice, as well as technical support and resources for your project from Microsoft.


We'll have webinars and online support to make sure that by week six, you'll have a proof of concept page to pitch to the panel to be considered as a finalist.


Step 3 – Finale Hackathon: May 31 – June 1



After the submission deadline, we select up to 25 finalist teams.


Finalist invitees join us in New York City, to refine their project and hack with mentors on Sunday, May 31st .


Final pitch presentations due before the judges at the Times Square Microsoft HQ on Monday, June 1st.


The top three winners will receive cash prizes, and every invited team will receive a cash bonus.


Certain finalists may be eligible for travel and accommodation booking.


Organizers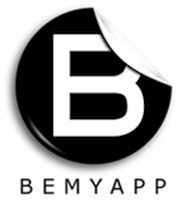 About the Organizers
We organize hackathons, DevLabs, live coding events and all sorts of developer goodness! BeMyApp launched in 2010 with our signature hackathon - BeMyApp Weekend - and since then we have expanded our community worldwide with offices in San Francisco, Paris, London, Munich, and Amsterdam. Check events.bemyapp.com for more events.  Check media.bemyapp.com for developer and startup resources.  Get the insider scoop at community.bemyapp.com
Visited 152 times, 1 Visit today