Event Description
Please remember to bring proof of Covid 19 vaccination and booster along with a government issued picture ID. Masks are required indoors.
Typographics "in-person" attendees can receive a 10% discount on this workshop. Look for the discount code on the ticket confirmation from Eventbrite.
The past year has seen an explosion of AI tools that can generate images from a simple text prompt. In this workshop we'll explore the models and tools that make it all possible. Along the way participants will learn tips and tricks to control their image's content and style by understanding how these machine learning tools work.
Great for anyone intrigued by this cutting edge technology but unsure where to start, this workshop will be a mix of lectures on the theory behind image to text machine learning and hands on exploration creating images and videos. We'll also talk about the potential downsides of machine learning image creation and ethical implications.
Required Materials
• A modern laptop with internet access able to run Google Chrome and Zoom
• Google Colab, with the option of paying for Colab Pro ($10 USD per month) or Pro+ ($50/month). You do not need to purchase this before class.
• No coding experience is required, but some familiarity with coding concepts such as variables or loops is helpful
Instructor: Derrick Schultz
Artificial Images is the art practice of Derrick Schultz. Utilizing machine learning and other computational techniques, his work explores , digital incantations, and computational filmmaking.
In addition to creating his own work, Derrick also teaches machine learning to artists, designers, and image makers. Artificial Images courses combine small group personal instruction with a digital community from across the world.
Organizers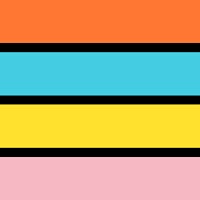 About the Organizers
A design festival for people who use type.
Visited 12 times, 1 Visit today