Event Description
IMPORTANT NOTICE: Due to the recent information about the community spread of COVID-19, as a preventative measure, this class will be postponed. You may check back for updates.
About this class:
VLA is proud to present its popular series of free classes targeted to artists, students and practicing attorneys. The classes will be taught by current law school students.
This class introduces participants to the increasingly popular Alternative Dispute Resolution ("ADR") mechanisms, such as mediation and arbitration. We will place an emphasis on how these approaches are useful to the creative community as a means to avoid litigation and resolve disputes. We will discuss (1) an overview of ADR; (2) pros and cons of the ADR approaches for you; and (3) what to look out for and amend in contracts with mediation & arbitration clauses/agreements.
Fees: 
This is a free event, but space is limited so please register in advance.
Organizers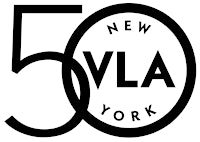 Volunteer Lawyers for the Arts
About the Organizers
About VLA Volunteer Lawyers for the Arts, celebrating its 50th year, is the pioneer in arts-related legal aid and educational programs about the legal and business issues that affect artist and arts organizations. VLA believes that individual artists and arts organizations deserve access to dedicated legal representation and advocacy to ensure that their voices are heard and that their interests are protected. VLA also believes that the arts community should understand certain legal and business matters to protect themselves and their work. To achieve these goals, VLA serves the arts community through 4 program areas: Legal Services with MediateArt; Education; Advocacy; and the Art & Law Residency. Our largest program, the VLA Legal Services Department, offers counseling and assistance to the entire arts community as well as our signature service of pro bono legal representation to low-income artists and nonprofit arts and cultural organizations. All of VLA's other programs are open to the entire creative community as well as the lawyers and law students VLA trains to serve the arts community. As the first arts-related legal aid organization, VLA is the model for similar organizations around the world.
Visited 20 times, 2 Visits today