Event Description
Ahead of Product Co-Founder & Coach on Scalable Leadership Frameworks
*** We care about your health and want everyone healthy and thriving in their product roles. The recent spread and threat of COVID-19 are forcing some live event changes across the globe. Thankfully, we've put the wheels in motion for attendees to video-in via a webinar. ***
Please register for the event as usual by selecting the complimentary webinar ticket — a zoom link will be provided to join before the event starts
TOPIC: Ahead of Product Co-Founder & Coach on Scalable Leadership Frameworks
Navigating the Product Management journey can be a very frustrating experience. Many of us get stuck in the shoes of a Sr. Product Manager longer than necessary, while only a handful of us get a lucky ticket to leadership by chance or design. So, how do we ensure we are on the path to leadership? Ahead of Product co-founder and coach, Katerina Suchkova, shares insights on scalable leadership frameworks to start thinking like a leader.
About the Speaker: Katerina works with individual clients looking to level up their careers and craft as product managers and leaders. She partners with product organizations that are looking to create a scalable career ladder and PM competencies framework, establish successful remote hiring practices and build a strong team in a hybrid working environment.
AGENDA
6:00pm: Welcome & Introductions
6:05pm: Speaker Presentation followed by Q&A Session
7:00pm: Event Ends
Organizers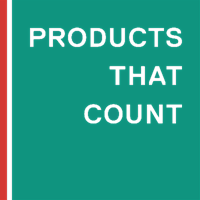 Products That Count
sc@productsthatcount.com
About the Organizers
Products That Count is the original and most influential product acceleration platform in the world. Almost 300,000 product managers globally read, watch, attend and listen to our 3,000+ free blog posts, videos, webinars and podcasts. C/VP-level product executives such as Netflix Product VP, Coinbase CPO, and Box CPO share best practices and raise their profile at our curated product salons, podcast show and mastermind circles. Leading brands such as Autodesk and Capital One join as corporate members to turn their product teams into a competitive advantage. Hyper-growth companies like Amplitude have generated 10X ROI from marketing partnerships. Learn more at www.productsthatcount.com.  
Visited 4 times, 1 Visit today