Event Description
3rd GSBA Annual Corporate Counsel Forum
GSBA's 3rd Annual Corporate Counsel Forum
Join the Garden State Bar Association for a series of panels featuring dynamic attorneys discussing leadership, career strategies, ways to advance diversity, equity, and inclusion and more!
Promotional Partners:
Deloitte | Association Corporation Counsel – NJ
Speakers:
Natalya Johnson, Senior Counsel, Johnson & Johnson | President, Garden State Bar Association
Anthony Campanelli, Partner, Partner | Forensic Greater New York Risk & Financial Advisory Office Leader, Deloitte
Paul Krieger, NJ Office Managing Partner, Deloitte
Shirell A. Gross, VP, Global Chief Counsel – Global Operations + Supply Chain & Head of US Contracting, Medtronic
Van McPherson III, Assistant General Counsel at South Jersey Industries
Jewel Watson, Director, Corporate Counsel at The Prudential Insurance Company of America
William T. Rogers, III, Partner, Archer Law |Past President, GSBA
Bruce Jackson, Associate General Counsel & Managing Director, Strategic Partnership/Office of the President, Microsoft
Robert Johnson, Partner & Chief Diversity Officer, Gibbons, P.C. |Board Director, GSBA
James A. Lewis, V, Chief Diversity Officer, Cole Schotz |President-Elect, GSBA
Vaughn McKoy, Partner, Connell Foley
Jennifer Prioleau, SVP, Chief Legal Officer, B. Braun Medical, Inc. (US)
Jelani Roper, Chief Legal Officer, PGIM Global Partners & Institutional Relations
Marc Larkins, Corporate Secretary, Johnson & Johnson
Machelle Morey, Vice President and General Counsel at Atlas Copco North America, LLC
Kathy Card Beckles, EVP, Chief Legal Officer and Corporate Secretary at Verisk | Board Member Nasdaq Exchange
Linda Gadsby, Senior Vice President, General Counsel and Chief Diversity, Equity and Inclusion Officer at NBME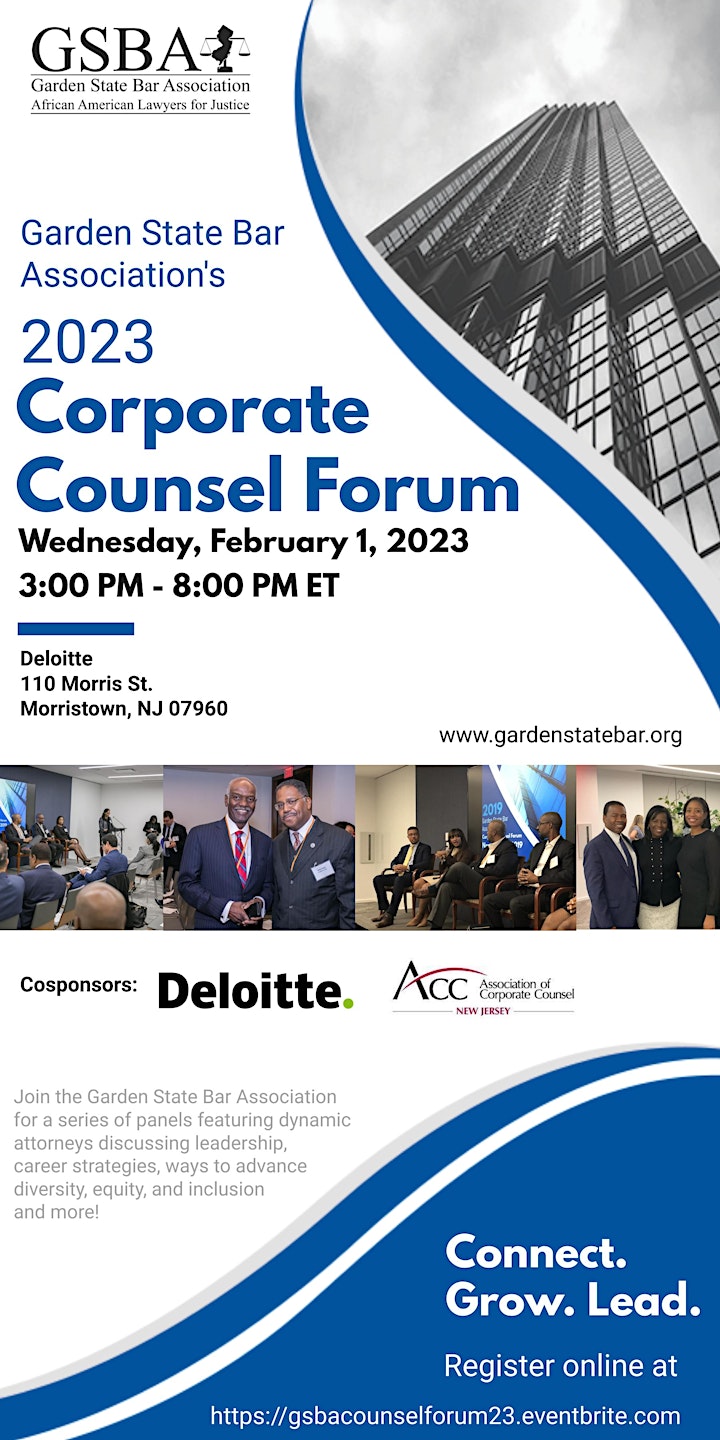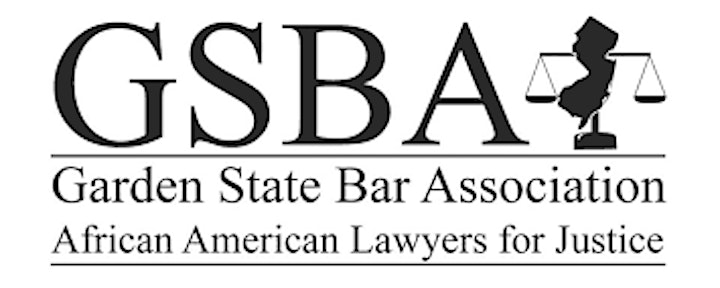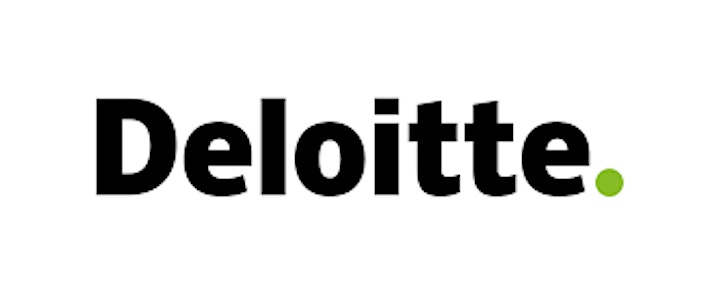 Organizers
The Garden State Bar Association
About the Organizers
We build strong connections with our clients so they can build strong connections with their communities.
Visited 1 time, 1 Visit today