Event Description
In its 3rd session in New York, Africa Forum is a premier event for those excited about Africa. A gathering of key African stakeholders
The Africa Forum is a premier event for those curious and excited about Africa. It is an excellent opportunity to learn about the challenges and opportunities on the continent. Come listen to distinguished speakers who are helping to shape the future and trajectory of the abundant continent called AFRICA
The Africa (Business and Leadership) Forum is a platform for eminent and emerging leaders from different sections of society from around Africa and the Commonwealth to discuss leadership and innovation in Africa. TAF serves a platform for intergenerational exchange of ideas and opinions about practical challenges facing the continent, and opportunities available on the continent.
Through this forum, CAFI draws together African business, political and societal leaders with global preeminent companies and policymakers in order to forge stronger trade and investment ties. The Forum aims at bringing together shrewd entrepreneurs, key opinion leaders and social influencers, CEO's and selected politicians and non-governmental organizations to develop fresh commercial and social concepts that shape business, as well as economic thought and institutions.
A convergence of young African leaders, Africans in diaspora, international business leaders and innovative entrepreneurs, distinguished leaders from top companies, innovative start-ups, government, and civil society from across Africa to have an inspired and focused discussion on enterprise, growth and leadership and doing business in/with Africa, the Forum features fresh, actionable and inspiring leadership content from a world-class faculty. Participants forms a dynamic and enthusiastic international community of global problem solvers for Africa.
Organizers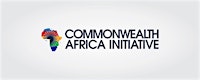 Commonwealth Africa Initiative - www.commonwealthafrica.com
About the Organizers
The Commonwealth Africa Initiative is a Pan Commonwealth organisation with a mandate to promote the interest of the African block of the Commonwealth of Nations and foster more opportunities for Commonwealth Citizens from Africa. Through her scholarship program, trade promotion and exchange activities, as well as her forums and events, the initiative helps to foster economic prosperity for Commonwealth Nations in Africa. The initiative champions Sustainable development, economic prosperity, security and good governance across Commonwealth countries in Africa. The Initiative is Co-Chaired by Chief Olusegun Obasanjo (Former President of Nigeria and Chair of the Commonwealth Observer Group) and Baroness Flather (Member of the UK House of Lords).
Visited 135 times, 2 Visits today