Event Description
Adrienne Kruzer LVT, CVT will be joining us for a fun day filled with RACE approved CE, round table discussions and much more!
Guest Speaker Arienne Kruzer LVT, CVT will be talking about " The Business of Being a Veterinary Technician: Career Options and Personal Finance", " Choosing Safe and Effective Products When Regulation is Lacking", and " Ferret Nutrition". All Race Approved talks are sponsored by Nutrumax Laboratories. Continental Breakfast and Lunch provided as well as exhibition hall vendors and round table discussions about all vet med topics!!!! 3 Race Approval Hours and 3 NJVTA Hours.
Organizers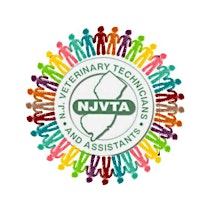 About the Organizers
The NJVTA is a professional organization which focuses on the furthering of knowledge for all New Jersey Veterinary Technicians and Assistants.
Visited 9 times, 1 Visit today