Event Description
2023 HITLAB Women's Health Tech Challenge
The fifth annual HITLAB Women's Health Tech Initiative Challenge will be taking place on February 10th, 2023 where FemTech innovators will pitch their disruptive healthcare solutions virtually.
The HITLAB Women's Health Tech Challenge began in 2018, focusing on emerging technology applications and systems that improve medical care and the provision of healthcare among women worldwide, an industry slated to reach $50B by 2025.
We will be announcing our 8 finalists for the pitch day competition shortly!
Join us at Pitch Day to see the selected finalists pitch live, and network with industry leads representing the entire digital health ecosystem. The event will feature Panel Discussions, Innovator Pitches, and a surprise Keynote Speaker!
February 10th, 2023: 1pm-4pm EST
Topline Event Day Agenda (3 hours)
Master of Ceremonies:
Susan Solinsky
Co-Founder & Chief Growth Officer, Ellipsis Health
Founding LP, How Women Invest
Nikolia Kanaris
Lead coordinator, Women's Health Tech Initiative, HITLAB
Featured Speakers To Be Announced
Agenda To Be Announced
*Media Disclosure
HITLAB reserves the right to use any photograph/video taken at any event sponsored by HITLAB, without the expressed written permission of those included within the photograph/video. HITLAB may use the photograph/video in publications or other media material produced, used or contracted by HITLAB including but not limited to: brochures, invitations, books, newspapers, magazines, television, websites, etc. You are agreeing the media policy upon entering the event; further details are available at the event or at hitlab.org/media-disclosure.
Organizers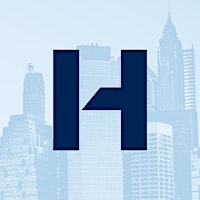 About the Organizers
At HITLAB, we believe technology and health can work together to improve the quality of health delivery and healthcare worldwide.
Visited 5 times, 1 Visit today