Event Description
We're back – In-person! March 4 – Connect with other CCLers!
After 3 years, it will be GREAT to see you!
Space limited to 125 participants
When: Saturday, March 4 (9:00 am-5:30 pm)
 Welcome gathering Friday, March 3 (6:00-9:00 pm)
Where: Union College, College Park Hall, 450 Nott Street, Schenectady, NY 12308
Who: Whether you are new to Citizens' Climate Lobby (CCL) or a seasoned volunteer, come be part of the magic of being in a roomful of fabulous, committed CCL activists from the Northeast Region.
Connect with each other
Learn and practice new skills together
Leave empowered to become an even more effective advocate for a livable planet
We plan a one day conference designed for connecting, sharing and upping our game as activists. We will spend almost the entire time in breakout sessions, learning and working together.
The Northeast Region covers New York, Connecticut, Massachusetts, Rhode Island, Maine, New Hampshire and Vermont. And if you are the parent of a high schooler, bring them along!
Rough agenda – more detail will appear here as we firm things up:
Friday, March 3
6-9 pm
Informal Reception Gathering and connecting at last!
Hot hors d'oeuvres and cash bar
Saturday, March 4
8:00 am Registration, coffee
9:00 – 9:20 Welcome/conference overview & logistics
9:30-10:30 Breakout Sessions
11:00-12:00 Breakout Sessions
12:00-1:30 Lunch (included)
1:30- 2:30 pm Breakout Sessions
3:00-4:00 pm Breakout Sessions
4:30-5:30 pm All together – Closing
Breakouts in the works:
CCL's signature Climate Advocate Training for those new to CCL or needing a refresher
Deepening Relationships with Members of Congress — the Climate Champion scale
State Level Action at the Chapter Level
Busting Clean Energy Myths
Diverse and Equitable Outreach and Retention
Chapter meetings that inspire, engage, get stuff done!
Having Climate Change Conversations
The latest from the Yale Project on Climate Communications
Impactful Presentations – with and without EnRoads
Youth: On being a teenage climate advocate in professional spaces
Hot tips on Print, Broadcast and Social Media
Registration fee:
 $95 general admission
$110 incudes student support
$ 25 student
For the first time, we have set a hard cap on registrations. We cannot accommodate more than 125 people.
We are happy to help those who request a discount. Please contact Sarah Braik at sbraik642@gmail.com
Covid precautions: Indoor masking will be required for the event on Saturday. We obviously will allow removal of masks once people are sitting down for their meals. Those attending the Friday social gathering are asked to use their own judgment regarding masking while they are eating and drinking.
Hotel information: Discounted rooms will be available. Stay tuned for details on this site and in emails to those who register.
Parking: Plentiful and free.
EV charging: There are four EV chargers at the conference venue, and some near local hotels. There are several Tesla superchargers about 10 minutes away, convenient to the highway.
By registering for this event, you are giving Citizens' Climate Lobby and Citizens' Climate Education permission to send you email including information about CCL/CCE and how you can volunteer and support our work. You can unsubscribe at any time by emailing unsubscribe@citizensclimatelobby.org.
View our Privacy Policy.
Organizers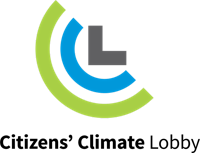 Citizens' Climate Education/Citizens' Climate Lobby
About the Organizers
Citizens' Climate Lobby (CCL) is a non-profit, nonpartisan, grassroots advocacy organization focused on national policies to address climate change. Our consistently respectful, nonpartisan approach to climate education is designed to create a broad, sustainable foundation for climate action across all geographic regions and political inclinations. By building upon shared values rather than partisan divides, and empowering our supporters to work in keeping with the concerns of their local communities, we work towards the adoption of fair, effective, and sustainable climate change solutions. In order to generate the political will necessary for passage of the Energy Innovation and Carbon Dividend Act we train and support volunteers to build relationships with elected officials, the media and their local community. Citizens' Climate Education (CCE), since its founding in 2007, has exponentially grown its global coalition to a remarkable 190,000+ registered supporters. Volunteers are organized into over 500 active chapters. Each chapter is run by a Group Leader and supported by State Coordinators and Regional Coordinators. Chapters work closely with their corresponding Congressional Liaison, who is a designated CCE volunteer leader that maintains the ongoing relationship between a specific member of Congress and local CCE chapters within that member's district or state. At each level of our organizational model, CCE staff provides robust coordination, systems, training, and support to ensure volunteers are successful in their advocacy work. Learn more at https://citizensclimateeducation.org/ Citizens' Climate Education (CCE) and Citizens' Climate Lobby (CCL) are sister organizations that complement each other in strategically building political will for impactful climate solutions. CCE is a registered 501(c)(3) organization that provides key trainings, tools, and other educational resources to help volunteers become effective advocates for climate solutions. CCL is a registered 501(c)(4) organization that supports volunteer-led and other direct lobbying efforts on specific climate legislation. Each organization has its own governing board, operating budget, and audited financials. As CCL has a more public-facing presence, most public accomplishments are attributed to it. Nevertheless, most program activities are related to climate education rather than direct lobbying efforts, and come from the CCE budget.  
Visited 6 times, 1 Visit today