Event Description
2022 HITLAB Innovators Summit
HITLAB Presents the 9th Annual Innovators Summit
Digital Health: The Next Generation
Has Digital Health made a difference these last few years? Does it make a difference going forwards?
WE ARE BACK!
For the first time since 2019, HITLAB welcomes the digital health community back in person for the first day of the 2022 Innovators Summit for a fully hybrid conference at Columbia University in NYC!
HITLAB's 2022 Innovators Summit includes three full days networking sessions, panel interviews, keynote addresses from industry leaders such as Merck, Johnson & Johnson, Pfizer, Novartis, NYCEDC, Columbia University and many more. The interactive summit will also feature focused breakout workshops, an in person cocktail networking reception, daily Innovators Showcases, and the return of Innovator Alley.
The first day will take place between 9am-5pm EDT on November 29th at Columbia University in NYC and all sessions, interviews, panel discussions will take place live and in person but will also be available via livestream to a virtual audience.
In-person attendees to the first day will be treated to:
Live panel discussions, interviews & networking sessions with prominent industry leaders throughout the day
An in-person cocktail networking reception
A continental breakfast, lunch and refreshments throughout the conference
A chance to see and interact with some of the latest emerging technologies in healthcare
Full VIP benefits to future HITLAB events*
Reflecting the on-going pandemic, this unique international, three-day digital health summit will still be available your personal virtual office from November 29th through December 1st and if you are not able to join the first the in person, you will still be able to join all days free and online.
Hundreds of life science and pharmaceutical executives, providers, payers, and investors will be joining this first ever hybrid annual summit.
RSVP Today!
Don't wait if you want to attend the live, in-person Hybrid Event in NYC as capacity is limited and early bird ticket prices apply only thru October 31st!
Confirmed speakers & attendees so far:
Bill Taranto, President, Merck Global Health Innovation Fund
Craig Lipset, Adjunct Instructor, University of Rochester Center for Health + Technology (UR CHeT)
Rick Robinson, VP, AARP Innovation Labs, GM, AgeTech Collaborative
Aurelie Cornett, Business Development Advisor, AARP Innovation Labs
Vishvas Garg, TA Head, Abbvie
Olivier Toubia, Professor, Columbia University
Zina Manji, Sr. Director, Regulatory Affairs – Innovation, Haleon
Join the only conference in the world that focuses on the diffusion of digital technologies in the healthcare system. Learn from the world's preeminent technologists, entrepreneurs, designers, data scientists, bioinformaticists, biomedical engineers, professors, venture capitalists, and public health professionals who are on the front lines of identifying, validating, integrating, and scaling emerging technologies that are improving patient outcomes.
Click here to see past speakers and the summer 2022 agenda.
Questions about the event? Would you like to inquire about speaking at/sponsoring/supporting the HITLAB Innovators Summit?
Please reach out directly to Jerry Antimano: jantimano@hitlab.org
*Media Disclosure
HITLAB reserves the right to use any photograph/video taken at any event sponsored by HITLAB, without the expressed written permission of those included within the photograph/video. HITLAB may use the photograph/video in publications or other media material produced, used or contracted by HITLAB including but not limited to: brochures, invitations, books, newspapers, magazines, television, websites, etc. You are agreeing the media policy upon entering the event; further details are available at the event or at hitlab.org/media-disclosure.
Organizers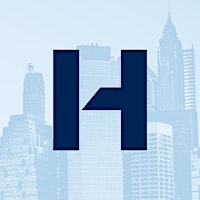 About the Organizers
At HITLAB, we believe technology and health can work together to improve the quality of health delivery and healthcare worldwide.
Visited 9 times, 1 Visit today