Event Description
A free virtual community event for design professionals
Join us on Tuesday, February 15, 12-1:30 pm ET for our virtual Annual Meeting! This free community event is an opportunity to review this past year at the museum and look ahead to our 2022 initiatives, including Design Museum Week, new exhibitions, and a special book project on design and intersectionality. Meet the staff, board, and council in breakouts, explore ways to get involved with our mission to bring the transformative power of design everywhere, and share your thoughts on how the museum can provide the most value in the field. We'll also award this year's Distinguished Service Medal to individuals who have made significant impact this past year.
Organizers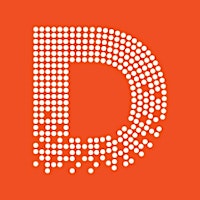 About the Organizers
Design Museum Foundation is a 501(c)3 nonprofit museum headquartered in Boston, MA with additional branches in Portland, OR and San Francisco, CA — and a vision to establish branches in other major cities around the U.S. At Design Museum Boston we believe design can change the world. Done well, it can elevate our quality of life, make business more competitive, and protect our environment. Design awareness, education, and expertise are more important now than ever before as design continues to impact communities, organizations, and markets around the world. We're redefining what it means to be a museum in the 21st century — we are online, nomadic, and accessible to all through a collection of exhibitions, events, and content. Design is everywhere. So are we. Our mission: bring the transformative power of design everywhere, to inspire a world full of creative problem solvers by producing inspiring exhibitions and events, educating everyone from kids to CEOs in design thinking, and transforming cities and communities through innovative public demonstration projects.
Visited 16 times, 1 Visit today