Event Description
FOUNDATIONS is our 12-week program offered in partnership with Operation Hope, Urban League of Middle TN, and First Tennessee Bank. It is designed to expose new and aspiring entrepreneurs to the basic business principles needed to run a successful company. 
This program is ideal for individual who have an idea for a business or who are in the beginning stages of business development and need exposure to the basic principles needed to run a successful, sustainable company. 
Entrepreneurs who complete FOUNDATIONS have the opportunity to: 
–          Join a community of like-minded professionals.
–          Complete a proven business development curriculum.
–          Receive complimentary admission to our workshops and networking events.
–          Have an opportunity to join our collaborative co-working space at a discounted rate.
–          Apply for a $25,000 business loan from First Tennessee Bank.
           Must be an Operation Hope Graduate
           FICO or credit score at 640
           You must have at least one year in the business | No current delinquencies or liens | Must be current with 
           First Tennessee Bank regarding any previous banking relationship
FOUNDATIONS is offered on a quarterly basis in the evenings at the Nashville Business Incubation Center. The course is complimentary for all participants.

ENTREPRENEUR TRAINING PROGRAM

Participants will become equipped with the necessary tools to start their own business. Each participant will investigate strengths and weaknesses in the personal traits assessment, learn the different facets to becoming an entrepreneur and do a business plan during the 12 week session.

Many people have dreams of starting their own businesses. These dreams go undeveloped for years due to fear and various obstacles that plague startups. Lack of access to capital and funding, limited business training and the absence of critical resources tend to get in the way of dreams and the appeal of possibility. Those in low-income, low-wealth communities have a more difficult time acquiring funding for their businesses due to shortage of capital and limited access to financial services.
This intensive 12-week course, rooted in entrepreneurship training, allows participants to learn and master critical business basics and topics.
Designed to empower aspiring entrepreneurs with the tools and skills to successfully navigate the path to small business ownership, the Entrepreneurship Training Program combines business training, personal development, access to professional services, and financial counseling through partnerships with a direct network.
Our goal is to remove the fears associated with small business ownership caused by the many obstacles, barriers and limitations one may meet.
Networking and Training Materials will be supplied.

Agenda

WEEK 1: Tuesday, February 4, 2019 – Class: Evaluating Feasibility
WEEK 2: Tuesday, February 11, 2019 – Class: Selecting A Business Name
WEEK 3: Tuesday, February 18, 2019 – Class: Business Plan Outline
WEEK 4: Tuesday, February 25, 2019 – Class: Market Research and Development
WEEK 5: Tuesday, March 3, 2019 – Class: Advertising Your Business
WEEK 6: Tuesday, March 10, 2019 – Class: Required Start-Up Money (Budgeting)
WEEK 7: Tuesday, March 17, 2019 – Class: Financial Statements
WEEK 8: Tuesday, March 24, 2019 – Class: Business Plan Review
WEEK 9: Tuesday, March 31, 2019 – Class: Suppliers and Distribution Channels
WEEK 10: Tuesday, April 7, 2019 – Class: Credit and Access to Capital 
WEEK 11: Tuesday, April 14, 2019 – Presentations
WEEK 12: Tuesday, April 21, 2019 – Graduation

Student Learning Outcomes

The Participant will:
1. Evaluate feasability to see if they are ready to start their own business
2. Create a business plan
3. Review financial statements
4. Discuss marketing and advertising techniques
5. Learn what's needed to start a business
6. Compile a resouce binder
7. Deliver a well-organized presentation with skill and ease, using visual data where appropriate
8. Turn in a written presentation
FAQs
What are my parking options for the event?
GUESTS ARE RESPONISBLE FOR PARKING. Paid parking is available directly across the street at the Park Happy or Premium Parking lots.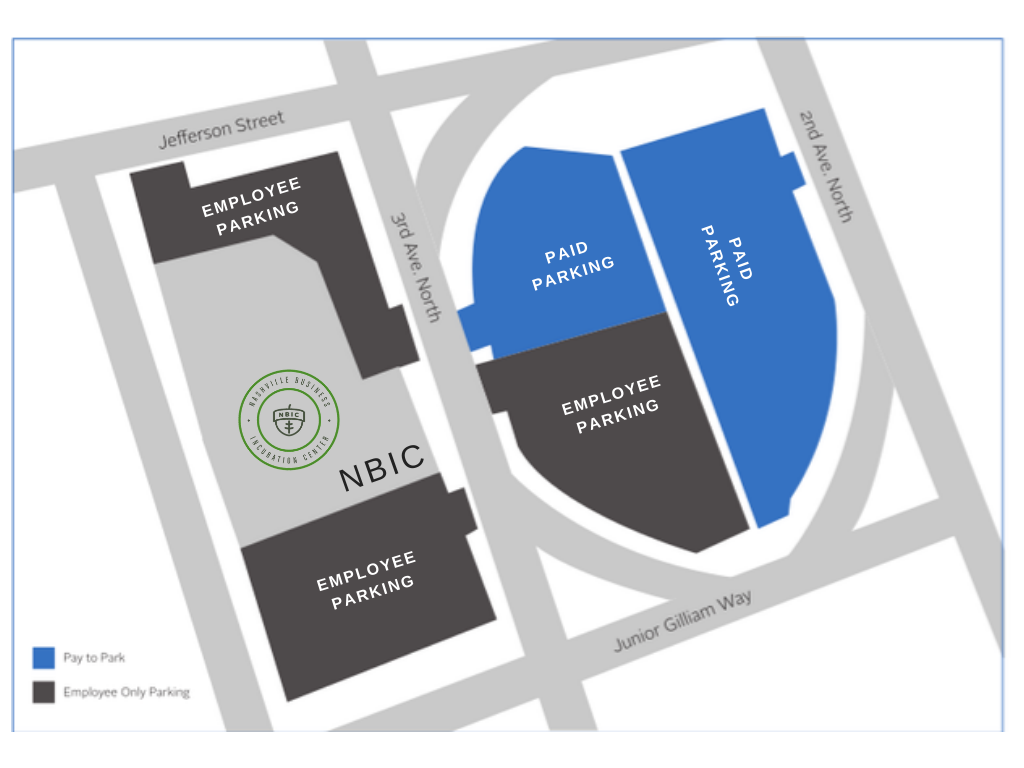 How can I contact the organizer with any questions?
Please email nbic@nbiconline.com for general information. To learn more about specific opportunities with NBIC, call Angela Crane-Jones at 615-866-9787.
What's the refund policy?
There are no refunds. Guests may transfer tickets in the name of others, 48 hours prior to event.
Organizers
Entrepreneur Training Program Sponsored by Operation Hope, Nashville Business Incubation Center and Urban League of Middle Tennessee
About the Organizers
NBIC is a program of the Growth Enterprises Nashville, Inc. It provides management and technical assistance to the businesses located at our new center location, 1009 3rd Ave. N., Nashville, TN 37201 in Germantown.   Qualifying businesses may reside at NBIC up to five years while they receive guidance in the area of strategic business growth.  The program was established in 1986 with a grant from Tennessee Valley Authority to Tennessee State University.  For more information visit: www.nbiconline.com. Operation HOPE is a for-purpose organization working to disrupt poverty for millions of low-and moderate-income families across the nation. Through our community uplift model, HOPE Inside, which received the 2016 Innovator of the Year recognition by American Banker magazine, Operation HOPE has served more than 2.8 million individuals and directed more than $2.7 billion in economic activity into disenfranchised communities over the past 25 years—turning check cashing customers into banking customers, renters into homeowners, small business dreamers into small business owners, minimum wage workers into living wage consumers, and uncertain disaster victims into financially empowered disaster survivors. The Urban League of Middle Tennessee was founded in 1968 by a group of diverse business and community leaders with a strong reputation for executing impactful programs that strive to improve the economic well-being of African Americans in the greater Nashville community. The National Urban League, founded in 1910 and headquartered in New York City, has promoted economic empowerment through public policy research and advocacy and the development of programs in the areas of education and job training, housing and community development, workforce development, entrepreneurship, health and quality of life.
Visited 10 times, 1 Visit today