Event Description
Celebrate the 15th anniversary of Minnebar with a fully virtual unconference experience: 6 days of tech, entrepreneurship & much much more!
First held in 2006, Minnebar is an annual technology and software conference held in Minneapolis.  Minnebar, like other BarCamps, is an (un)conference that is participant-led and has a very loose structure. 
BarCamps are held around the world from Swaziland to Seattle; Minnebar is rumored to be the largest in the Western Hemisphere. There are no curated or formal workshops (although we sometimes host minor web celebrities), and all sessions are led by people from the tech and business community.
Minnebar is free and open to anyone with an interest. This year's event will be fully virtual and held over the course of 6 days in October.
Follow @minnestar on Twitter for more up to date information
Session information will be found at: https://sessions.minnestar.org/home. 
For updated information about sessions and faqs, see minnestar.org.
We ♥ our Sponsors
Organizers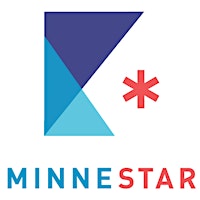 About the Organizers
Minnestar exists to bring together Minnesota's technology community. Our goal is to promote connections that help our community learn from each other, build their businesses, and start new entrepreneurial ventures. We aim to foster an environment to connect software developers, designers, entrepreneurs, and investors. Minnestar is the non-profit 501(c)3 organization behind events such as Minnebar and Minnedemo. More information can be found at www.minnestar.org. 
Visited 50 times, 1 Visit today