Event Description
We are back in Miami with our 2023 event, meet inspiring speakers & brands, discuss trends, tech, marketing, blockchain & have fun!
WebCongress Miami December 2023
@WebCongress is a leading Technology & Digital Innovation Conferences, with over 44 editions held in 17 countries so far. Decision makers, government, businesses & technology giants meet at our events to learn and network. Every year we inspire thousands of professionals to leverage today's digital opportunities and build a better future.
2023 is here and we are going on a world tour! With events, talks and training programs in the U.S, Australia, Spain, Colombia, France, Ecuador and North Africa!
CONFERENCES + WORKSHOPS + VIP NETWORKING PARTY
It's an inspiring event, with keynote conferences, experts panels and practical workshops, come learn and network with our amazing international speakers.
@WebCongress is designed to help you be on top of the digital game, meet thought leaders, find business partners and skilled talent, and most importantly connect with our roster of partners & sponsors here to help you solve all your digital challenges in 2023.
And of course we love to entertain you with shows and networking sessions too!
We are excited to meet you in-person in #Miami, but anyone from the world can also connect virtually and enjoy some of the great talks.
The Program is packed with insightful ideas, tactical recommendations, specialized tools and success stories from experts in the field.
From entrepreneurship to digital #marketing strategies, #advertising, digital #analytics to the future of #A.I, the event schedule covers the key trending topics, including:
Women presence in the Tech Industry
Presencia femenina en la industria tecnologica
Talent Upskilling & Jobs of the Future
Startup Growth & Optimization
Smart Government & Cities
Digital Culture and Diversity in Tech
Blockchain and Crypto-Economy
Creative Strategies & Content Creators
Monetization for Video, Podcasts & Content
All the industry meets at the #WebCongress events globally, our sponsors and partners include Meta, TikTok, Linkedin, Google and Hubspot. Come to our next event and be sure you'll a great business & inspiration experience.
In-person tickets are very limited, we want you to enjoy an intimate networking and inspiring experience with our founder @ouali and list selected speakers, so make sure you book your ticket early.
Contact us: miami@webcongress.com for tickets, sponsoring or speaker requests.
https://www.webcongress.com/miami | December , 2023 Miami, U.S.A.
instagram.com/webcongress | linkedin.com/company/webcongress
Check out our movie: https://www.youtube.com/watch?v=JzqhtNmBAcA&t=1s
#2022 #Events #InPerson #Hybrid #Miami #USA #Florida #UniversityOfMiami#DigitalLeaders #DigitalMarketing #Events #Conference #SocialMedia #Advertising #Data #Entrepreneurship #WebCongress #MakeTheFuture #Virtual #Business #Innovation #Creativity #Agencies #Marketing #Blockchain #Crypto #Ads #Meta #Google #SEO #PPC #Analytics #Trends
Organizers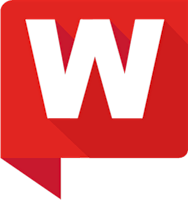 About the Organizers
WebCongress is a digital marketing event & education brand with 10 years inspiring thousands of professionals and businesses, in over 14 countries worldwide with a presence in New York, Miami, San Francisco and now L.A.Since 2008 we have been helping +55.000 brands and professionals be at their best game in digital marketing & innovation. WebCongress is the most exciting digital education company in the world.
Visited 5 times, 1 Visit today