Event Description
After the Bell Panel Discussion & Networking: DeFi, DeSci, ReFi & Web3
Impact & Investment in Financial Innovation
After the Bell Panel Discussion & Networking:
DeFi, DeSci, ReFi & Web3: Impact & Investment in Financial Innovation
Event Timings:
5:00: Registration
5:30 pm: Panel Discussion
6:45pm: Q&A Session
7:00 pm: Networking Reception
Issues discussed include:
DeFi & ReFi – what does it mean and what's the impact?
How will Web3 & the Metaverse impact investment?
Investing, trading and funding digital assets: Need to know
What's next
Panelists TBA
Facilitator: Stacey Mankoff, Managing Principal, The Mankoff Company & Founder, After the Bell Events
This event is not recorded or streamed. To get the most out of it, be there!
Organizers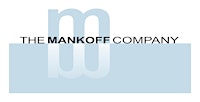 The Mankoff Company
110 Wall Street, 11th Floor, New York, NY 10005
347-463-9551
info@themankoffcompany.com
About the Organizers
The Mankoff Company has 25+ years of experience in marketing, training, sales and public relations within the financial and FinTech community. Our firm has become the leader in providing marketing, education and training to the global Financial and Technology community with a variety of services tailored to our clients' needs. Known as a connector within the industry, we have established our firm as the "go-to" place for those interested in raising their profile, establishing business and client relationships, industry education and as a resource for media outlets targeting this community. We continuously grown and develop our global database of contacts.   Besides our contacts within the financial community with institutions, wealth management firms, asset management firms, hedge funds and more, we have also been involved in the crypto space for 8+ years and solidifying our presence in the market space for digital currencies and blockchain.   The Mankoff Company also produces its signature  events, targeted and timely FinTech panel discussions which have been tackling top-of-mind issues for 8+ years and making complicated topics approachable.
Visited 15 times, 1 Visit today