Event Description
Empower school teams to gather, analyse and understand school data with Google Data Studio.
In this course you will improve your learning and gain valuable insights for effectively sharing data as information. You will be equipped with the skills to help your school to become not just "data rich" but "information rich." Through hands-on practice, you will be guided through building dashboards that you can share with your colleagues right away. Once you join this course, remember, you are not alone! You'll become a member of a community that will be able to share ideas, ask questions, and support each other during and after this course.
– Connect data from multiple common sources to Data Studio
– Learn how to set up your spreadsheets to work with Data Studio
– Develop good data literacy skills
– Develop good practices behind data visualizations
– Create multiple dashboards through hands-on practice and walkthroughs
– Become an inhouse expert for creating dashboards for your organization
– Become part of an exclusive community for risk-free question asking and support
Organizers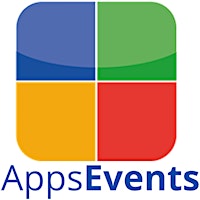 AppsEvents for Google for Education Summits
About the Organizers
AppsEvents organize Google for Education Summits worldwide in partnership with the 'Google for Education' team   We are a global team, with members located in Asia, the US and Europe and we are a mix of practicing educators and Education Technology specialists. All of our team are Google Education trainers and/or Google Certified Teachers and many are Apple Distinguished Educators.   We all share a commitment to a vision of cloud computing, and Google technologies in particular, to help schools run more efficiently, to assist individual educators better perform their work, and most importantly to prepare students for today's changing tech landscape.
Visited 8 times, 1 Visit today