Event Description
Shangri-La at the Fort, Manila
15th September 2022
The Philippines has been improving its Information Technology (IT) infrastructure for the past few years, but digital transformation cannot take place without involving its citizens.
After all, digital transformation includes the process of grooming digital natives and delivering outstanding digital customer service. As such, becoming a digital-native nation will be the next step for the Philippines.
Philippine OpenGov Leadership Forum 2022 endeavours to bring the crème de la crème technology leaders together for a strategic level discussion on the issues that matter the most.
Government is looking to ramp up the digital services to its citizens in the post-COVID 19 era.
Philippine OpenGov Leadership Forum is the best event to help governments and enterprises to break down silos, collaborate, and work together for better outcomes for citizens.
For the past few years, OpenGov has consistently gathered over 250 top decision makers and civil servants to meet their international counterparts to discuss key issues relating to digital transformation.
Our award-winning OpenGov Gamification Table (OGT) allows for intimate interaction with delegates from key government agencies and FSI organisations to discuss areas of common concern.
Each OGT is hosted by a senior government official and an industry leader. The OGT provides an opportunity for open discussion with our international and domestic speakers. It also serves as a means for an intimate sharing and learning session, that is parallel to none.
Come join us at the Philippines OpenGov Leadership Forum 2022
Organizers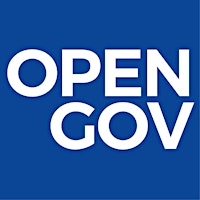 About the Organizers
OpenGov has over 20 years' experience in providing a platform enabling collaboration. The last 5 years, solely to Public Sector within the Asia Pacific Region, including Australia and New Zealand. We are a team that has revolutionised the traditional conference platform, having developed a method to return real and tangible value to the delegates that attend. By creating an environment that enables and enhances true collaboration and knowledge exchange, OpenGov enhances the experience which provides true insights from lessons learnt. These insights are delivered from, and by the many leaders in government agencies from around the world that attend these events. These events cover ICT, Health, Education and Crisis Assessment Response Effectiveness (CARE). Our team has been past winners of the "Best CEO Level Conference in Asia" award. In speaking with over 500 Government ICT officials this year, we have detailed the challenges many government CIO's face. Due to the ever changing digital environment, CIO's struggle to keep up with all these changes. To assist these CIO's, OpenGov has embarked on a journey of exploration, finding solutions and best practice examples to assist CIO's in bridging this knowledge gap. OpenGov has organised many types of events. These events being small training seminars, large scale conferences and industry based exhibitions. They specifically focus on Government, in the areas of Public Sector ICT, Health care and Education. To add further value to these events, we have included private sector representation, which has further expanded on our knowledge based and understanding in the delivery of services to our citizens.
Visited 6 times, 1 Visit today