Event Description
Sales Development Tactical
Virtual World Tour
Prospecting. Plays. Pipeline.
The world's premier Sales Development Conference. For all things people, process and technology related to Sales Development.
Tactical Applications: How to do the SDR job today with renowned leaders in the field. No fluff, only highly practical tips and tactics for building pipeline today!
Confirmed Speakers:
Becc Holland
James Buckley
Nikki Ivey
Richard Harris
Scott Leese
Jeremey Donovan
Liz Gaherty
Dan Wardle
Ellen Stafford
Julianne Thompson
David Dulany
Katie Pawlica
Shawn Finder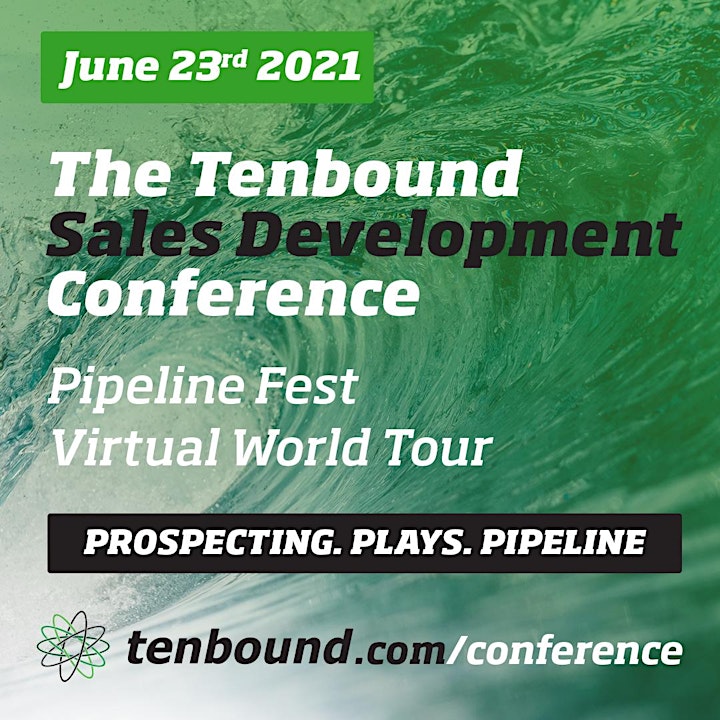 About the Organizers
Tenbound is a Research and Advisory firm focused and dedicated 100% to Sales Development Performance improvement. The Sales Development industry has exploded over the past few years, however, expertise in the subject is still rare. Tenbound aims to uplevel the profession through cutting edge research, highly practical consulting, training, coaching programs and live events for all levels of the Sales Development team. More Appointments. More Pipeline. More Sales. Tenbound.
Visited 48 times, 1 Visit today