Event Description
We're bringing together our region's next-generation founders and tech workforce with an in-person 2-night conference!
2-Night in-person Conference of Fun, Interactive, and Educational Events
Convergence is an annual event that cultivates the next generation entrepreneur and tech workforce. Focused on converging and bridging our local student talent and local startup ecosystem to support talent retention, provide a bridge to high-growth career opportunities, and a path for entrepreneurial growth.
This event connects startup/tech industry members, students, first-time entrepreneurs, and aspiring job seekers.
Join Convergence for 2-nights of opportunities! Launch or grow your startup, connect with a mentor, break into the tech industry, or find your next big idea.
Who should attend?
Students (college)
First-time founders
Job seekers for San Diego startups
Recruiters and reps from established startups and tech companies
Local SD startup ecosystem members
Schedule at a Glance
Night 1: "Find An Opportunity – Talent Incubation Night" Training, workshops, and mentorship that will take your skills to the next level. Learn how to create a career path that is tailor-made to you.

Date: Wednesday, April 13th

Location: UC San Diego Park & Market, 1100 Market St, San Diego, CA 92101

Time: 3:00 – 9:00 pm

Workshops & Office Hours 3:00 – 5:30 pm
Break 5:30 – 5:45 pm
Recruiter Group Mentorship & Ask-me-Anything Sessions 5:45 – 6:45 pm
Break 6:45 – 7:00 pm
Keynote Panel 7:00 – 8:00 pm
Partner & Networking Expo Reception 8:00 – 9:00 pm
Night 2: "Create An Opportunity – Startup Night" Learn what it takes to go from an idea to a business and beyond, witness the toughest pitch competition on earth and hear war stories from hardened veterans.

Date: Thursday, April 14th

Location: Design & Innovation Building, San Diego, CA 92093

Time: 2:30 – 9:00 pm

Workshops & Office Hours 2:30 – 5:00 pm
Break 5:00 – 5:15 pm
Intercollegiate Pitch Competition & Tournament 5:15 – 6:30 pm
Break 6:30 – 6:45 pm
Keynote Panel 6:45 – 7:45 pm
Break 7:45 – 8:00 pm
Student Startup & Ecosystem Expo Reception 8:00 – 9:00 pm

See the full schedule: https://startupsd.org/convergence/
You'll have access to…
Convergence Job Matching Portal
Get on the radar of San Diego companies looking to hire top talent. If you are a student in search of an internship, a recent grad, or if you are changing careers, you'll want to sign up! We'll help connect you with local startups. Interested companies will reach out to you directly if you are a match.
Intercollegiate Pitch Competition & Founders Tournament
Sixteen hand-selected startups from our local college partners will compete in the toughest inter-college pitch competition! Our all-star judging panel will crown the champ for ultimate bragging rights. Watch what makes a great pitch, see the next generation of talent, and vote for your favorite.
Workshops & Office Hours with Industry Experts
Uplevel your skills and connect with industry experts. We'll host workshops and office hours to cover the fundamental skills needed to thrive in the startup scene. Come learn from the best!
We'll also talk about what to do when things don't go according to plan. Behind every success are years of hard lessons learned. We'll chat about real-life struggles that paved the way for a resilient future.
Plus! Hands-On Workshops and Networking:
Improve your LinkedIn profile
Group mock job interviews
Speed networking
Lean startup model
Get Your Tickets today! See the full schedule: https://startupsd.org/convergence/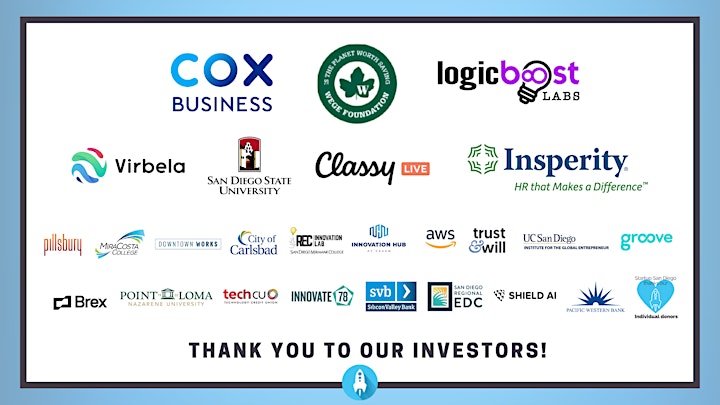 Organizers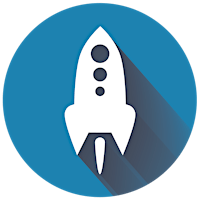 About the Organizers
Startup San Diego, a California-based nonprofit, is a volunteer-based group of likeminded individuals whose mission is to foster a cohesive and collaborative community that helps to grow the greater San Diego startup landscape. Through its resources, it assists San Diego startups with attracting talent, accessing education and mentorship, garnering brand awareness and attracting capital. Its goal is to be a one-stop source for local startups by connecting them with each other, investors and mentors so that we all can engage, grow, and help build a thriving entrepreneurial community. Building the San Diego Startup Ecosystem to Foster an Innovation Economy.   #StartupSD
Visited 10 times, 1 Visit today