Event Description
Join us at the Largest virtual summit for Engineering and Product Leaders!
Plato will be hosting talks and chat sessions with awesome Engineering and Product Leaders from top companies on Management Challenges.
2000 free tickets available, on a first come, first served basis!
Next Elevate speakers:
Soham Mazumdar – Cofounder @ Rubrik
Li Fan – CTO @ Circle
Chris Slowe – CTO @ Reddit
Audrey Pedro – CPO @ Scaleways
Jossie Haines – SVP of Engineering & Head of DEI @ Tile
Sri Ramalingam – SVP of Engineering @ Harness
Vijay Gill – SVP of Engineering @ Twilio
Bhawna Singh – SVP of Engineering @ Auth0
Japjit Tulsi – CTO @Matterport
Asanka Jayasuriya – CTO & SVP of Engineering @ Sailpoint
Scott Beechuk – Partner @ Norwest
Matthew Staver – CTO @ Verdant
Ted Mao – VP Engineering @ Bond
Burke Culligan – VP of Product @ Box
Rukmini Reddy – VP of Engineering @ Slack
Steve Dantas – VP Product & Eng. @ CarrierDirect
Vivek Ravisankar – Co-founder & CEO @ HackerRank
Robin Rahe – Director of Product Management @ Scribd
Wisdom Omuya – Director of Engineering @ mongoDB
Veena Basavaraj – Senior Director of Engineering @ WeWork
Ketan Gangatirkar – VP of Engineering @ Coder
Sarah Walker – VP of Engineering @ Ribbon
Dave Walters – CTO @ Hired
Anand Safi – Engineering Manager @ Mark43
Satyajeet Salgar – Director of Product Management @ Google
Sinduja Ramanujam – Sr. Product Manager @ Microsoft
and many others we will announce!
Program:
Different tracks depending on your background and needs
Live mentorship sessions
Breakout rooms to network with peers
Workshops
Learn more: https://elevate.platohq.com
Organizers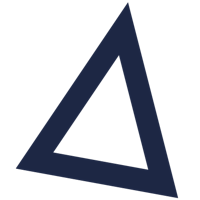 About the Organizers
Plato (www.platohq.com) is on a mission to help engineering and product managers become better leaders! We run the world's largest mentorship platform for engineering & product managers, where new leaders connect with seasoned professionals for 1-1 sessions, Live Q&A's, and a comprehensive knowledge base.Plato Mentors have extensive experience in management, and come from top tech companies like Google, Facebook, Lyft, Slack, Netflix, Spotify, and more.
Visited 22 times, 1 Visit today