Event Description
With the growing risk of fast pace spread of COVID-19 across the globe, there is an extreme need for potential way forward…
How This NLP Driven Literature Search Engine Can Help In Extracting Relevant COVID Information For Medical Innovation
With the growing risk of fast pace spread of COVID-19 across the globe, there is an extreme need for potential way forward or approaches to break the chain if not cure. Currently, there is significant research & literature around the similar situation during previous epidemics spread which may not be specific for current situation but still very valuable. This might provide us with right approaches and improved policy measures which will aid us to fight this battle. We, as Natural Language Processing (NLP) researchers, hope to leverage this research, ideas, reports or any data to find close to accurate and quickly actionable insights to control the spread via medical or non-pharma interventions. With this, we hope to bring in our approach which can help community members to find right literature using the methods of NLP, Deep Learning & Search.
Agenda:
11:50 am – 11:55 am Arrival and socializing
11:55 am – 12:00 pm Opening
12:00 pm – 1:50 pm Prathamesh Karmalkar, " How This NLP Driven Literature Search Engine Can Help In Extracting Relevant COVID Information For Medical Innovation"
1:50 pm – 2:00 pm Q&A
About Prathamesh Karmalkar:
Prathamesh is an experienced professional, who brings all the skills and expertise in Artificial Intelligence, Natural Language Processing, Text Analytics, Deep Learning & Machine Learning. His capability to do design thinking on applying AI & ML to complex business problems in the area of Healthcare, Life Sciences, Patient Safety, Medical Information, Manufacturing, R&D, etc. is quite impressive. Most of the professionals who worked in the same capacity had to take years to get to learn from experience on how to handle these responsibilities, which seemed natural to him. Prathamesh was selected as Member of Advisory & Technical Committee – International Conference on Next Generation Computing Technologies by Centre for Information Technology-UPES for 2015, 2016 & 2017 editions. Also, Prathamesh played Lead Role in Review Committee for NLU, Text Analytics & AI at "International Conference on Machine Intelligence and Data Science Applications (MIDAS) 2020", in association with IET.
Prathamesh has published & presented several papers in the area of AI, NLP, Machine Learning, Deep Learning and Advanced Analytics. He has also delivered several talks in various global conferences.
Prathamesh is honoured with India's Top 40 Under 40 Data Scientists Award by Analytics India Magazine.
In his current role of Principal Data Scientist, he is bringing thought leadership & expertise to help setup the practice for NLP, Text Analytics, Deep Learning, Machine Learning & AI. The idea is to setup R&D labs in Bengaluru under his expertise and mentorship.
Please register using the zoom link to get a reminder:
https://us02web.zoom.us/meeting/register/tZAvf-2grTIrG9xA8-QJKbSZmnooUQlOVkWI
Meeting ID: 842 8483 9118
Organizers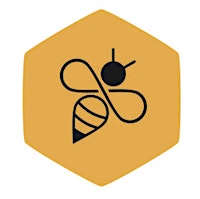 About the Organizers
Let's change the world by acquiring AI and Machine Learning. We make it easier to achieve success in data science and tech. Magnimind Academy helps people to experience a career change or improve data skills with its enthusiastic team and 10+ years of experienced lecturers. We organize regular courses, weekly boot camps and daily meetups to transfer the knowledge. We select promising applicants from our wide range of admissions and try to help them as much as possible not only in the education process but also after finishing the program to find the best jobs with that knowledge. As Magnimind team, we believe the power of integrity with the information age. In that way, we are trying to become a source code for people to excel in their endeavors. We serve the lovers of Data Science - Machine Learning - Deep Learning - Artificial Intelligence - Python - NLP. To learn more about Magnimind Academy and membership, visit: https://magnimindacademy.com Build Your Future with Magnimind!
Visited 19 times, 1 Visit today