Event Description
A 2-week program with 2 workshops to help you adapt your style as a design manager through your language actions & embodiment of leadership
‍We're creating a safe space for a small group of design managers and product designers who are looking to transition into management to discuss the challenges they're facing and work on their skills to become impactful leaders.
Why this program?
We'll work with activities that focus on the biggest challenges you face:
Growing as a leader
Driving Influence | How do you motivate and influence others?
Team planning | How do you establish clear standards, set goals, and expectations for hiring?
Building Trust & Relationships | How do you establish strong, trusted relationships with senior leadership or your manager that allow for open feedback and frank discussion?
Assess Leadership Skills | How do you assess your current leadership skills to become more self-aware, grow and develop leadership skills?
How to have crucial conversations | Frameworks for how to manage difficult conversations, handle difficult feedback with your team or XFN partners. How to give or receive meaningful feedback
How to get commitments to drive the outcomes you want | How do you establish clear standards, set goals, and expectations for hiring?
How are you gathering information and sharing information with your team? How do you get things done through other people?
Make a plan – What action should you take? Where do you need support?
Workshop Dates:
Feb 3, 09:00am – 11:00am PDT
Feb 17, 09:00am – 11:00am PDT
Spots are limited and Courtney's workshops sell out quickly. Save yours today!
Who is this workshop for?
Designers or design managers looking to take on more responsibiltilites as leaders or design managers
Product Designers (Senior, Staff, Principal) looking to transition into management
Design Managers
Design Program Managers
About Your Coach
Courtney Kaplan – Certified Leadership Coach
Fmr. Director of Design Program Management, Facebook
Courtney coaches leaders to build effective teams that generate results. She also works with individuals to create meaningful lives based on their values.
Supporting a product org that grew tenfold during her time at Facebook, she learned to move quickly, drive impact and collaborate in a company that serves billions. With over 20 years of people-centered problem solving, Courtney is passionate about designing and building effective teams.
Courtney was an early leader in Design Operations at Facebook. As a former designer, Courtney founded the Design Program Management discipline at Facebook in 2013 to help operationalize the rapidly growing product design teams at Facebook. Her team pioneered how Design Operations could benefit technology companies.
Notes:
Spots are limited. Save your spot today.
The workshops will be held online. One day prior to the event you will receive an email with the registration link to check in for the event.
Accessibility needs
If you have any accessibility needs please send us an email hello [at] rethinkhq[dot]com . We'll do our best to accommodate your needs.
Refunds Policy:
Refunds Policy:
If you can no longer make it you may transfer your ticket to someone else, or you can use the credit to attend one of our events in the future.
If an attendee has to cancel because of an emergency such as a family medical emergency, we issue a full refund. Attendees should contact us at hello [at] rethinkhq[dot]com.
Organizers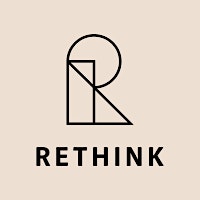 About the Organizers
Rethink is a knowledge-sharing community of digital product designers navigating growth, ambiguity, and change. We provide educational design resources and enable education opportunities through events and design talks, to learn from each other, level up our skills, collaborate better, and develop better design practices. www.rethinkhq.com 
Visited 13 times, 1 Visit today