Event Description
The gathering of the largest community on business growth. Our 7th edition will be once again presential in San Francisco CA, and virtual.
GrowthHackers Conference will host its 7th edition in 2022! After two years remote due to the pandemic, we are pleased to announce we will be meeting in person once again, in San Francisco, CA, USA. This event will also be broadcast online. Stay tuned for our agenda and speaker lineup!
▁▁▁▁▁▁▁▁▁▁▁▁▁▁▁▁▁▁▁▁▁▁▁
⚡ Do you want to sponsor #GHConf22? ⚡
                     Mail: sponsorships@growthhackers.com
▁▁▁▁▁▁▁▁▁▁▁▁▁▁▁▁▁▁▁▁▁▁▁
Organizers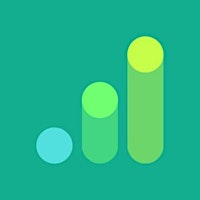 Sean Ellis and GrowthHackers.com
About the Organizers
As a leader in the growth space, coining the term GrowthHacker, Sean played key early growth & marketing roles at several companies including Dropbox, Eventbrite, LogMeIn, Lookout & Uproar. Now founder & CEO of GrowthHackers.
Visited 8 times, 1 Visit today