Event Description
Don't miss the next Global Investor Conference brought to you by Linqto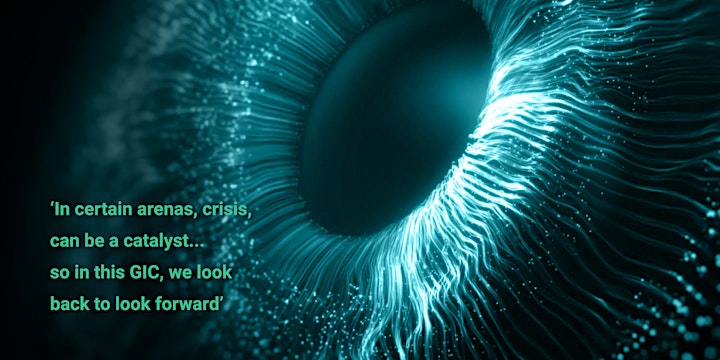 15 Panels
50+ Industry Experts
3,000+ Registrations
North America, South America, Europe, Middle East, and APAC regions
One-of-a-kind global free virtual event
The last two years has seen us suffer a great hiatus in the hands of COVID-19. We all know it's transformed nearly every aspect of our world and we've scrambled to adapt to extraordinary circumstances. Living through a global pandemic has driven dramatic shifts in all arenas but predominantly our relationship with technology. Whilst COVID ravaged the world it accelerated the digital transformation of well…everything. No one could have predicted the year that has been 2021. We've literally moved into digital spheres; from NFT mania to metaverse landgrabs. In 2021 physical cash is laughable. In 2021 industrial automation is a reality, not just a buzzword. So, in certain arenas, crisis, can be a catalyst.
Now as 2022 looms and we progress from 'Hiatus' to 'Caesura', we must evolve, build back better, because the future is coming faster as the tempo of technology-driven change is accelerating. There will continue to be unexpected disruptive innovations – we must therefore peer into the future by glancing back at the past.
To do so we will handpick the brightest entrepreneurs, brilliant minds and visionary investors to gather virtually for a full day of panels to discuss trends birthed from our recent past to confront and pre-empt the 'future shock' ahead, so that we might efficiently attain enough vision to make informed investment decisions. One thing we can look forward to is a more diverse digital world, but we must prepare, because whilst in the past each new category of online activity produced only one or two champions, tomorrow we can expect an emerging oligopoly of digital powers to take shape.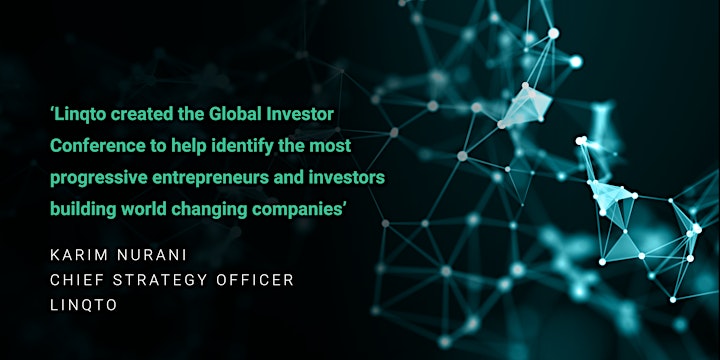 Topics to be covered at December's Conference:
⁃ Going for crypto
– Creating liquidity in an illiquid market
⁃ NFTs
⁃ DAOs
⁃ Metaverse Landgrab
⁃ Old guard vs new guard.
⁃ Gaming
⁃ CBDCs
⁃ A New Token Economy
⁃ Crypto & Sports
⁃ DeFi – Just Fi with more spice?
⁃ Ethereum – the plumbing of our digital world?
⁃ Signals in the Noise: Investment perspectives
**Topics subject to change
North America & Europe
Pacific Standard Time Zone
December 7: 8:00 AM to 6:00 PM
Australia & Asia-Pacific
Australian Eastern Standard Time Zone
December 8: 1:00 AM to 11:00 AM
Registration open now.
Visit the full conference website here.
December's Conference will feature 19 panels and over 50 speakers. Check back regularly for additional details on finalized panel descriptions.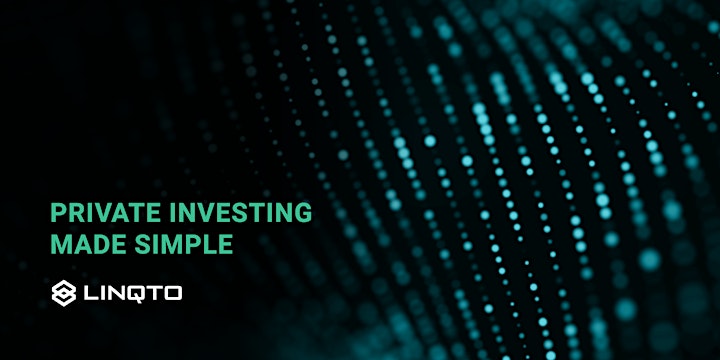 Linqto – Become User to Attend
The Linqto Global Investor Conference is a complimentary event for Linqto Users.
If you do not have a Linqto Account yet you can still register for the conference and create your account before the conference date. There is no charge to become a Linqto User or commitment to purchase anything.
Linqto – Private Investing Made Simple
Linqto's platform is helping to democratize access to private markets. Linqto enables accredited investors to invest in pre-IPO unicorn companies in a matter of minutes using our App or web browser. We invite you to register on the Linqto website. You can download our free app on your Apple or Android device.
Organizers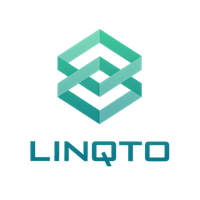 About the Organizers
Linqto is doing for unicorns what Coinbase did for crypto and Robinhood did for public securities. We do this by shrinking the time and costs of a currently manual process using technology and by pre-packaging product so it is immediately available to the investor.One must validate accredited investor status to purchase unregistered securities. Of the 45+ million people that qualify for accredited investor status globally, only 2% are invested in private securities.Linqto is democratizing the sale of unicorn shares by opening the market to the other 44M+ accredited investors. Using advanced technology and sophisticated product packaging, Linqto can offer private equity in the most popular private companies in an attractive, affordable and secure process on their mobile phones.
Visited 16 times, 1 Visit today