Event Description
"Impact 1 billion live"
Thousands of world-class founders, developers, community leaders,angels, investors and entrepreneurs from Silicon Valley and around the globe will gather to engage with industry experts, network with potential partners, and see groundbreaking companies that will define our future. .
Global Community Leadership Summit
Founder World 2020 features a Global Community Leadership Summit (GCLS) represented by over 100 global community leaders, organizers and community managers. The Summit is powered by keynote speech, panel debates, and discussions on the challenges and opportunities present in the local early-stage communities across the globe.
Organizers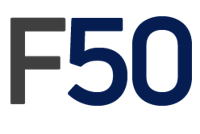 F50.io - Global Insights Investor Network
About the Organizers
F50 is a gobal invesor network which identifies the most promising technology companies in North America by leveraging the collective intelligence of its deep roots of Silicon Valley-based developer and startup communities, the large reach of corporate partners and investor network, as well as industry experts. The F50 Global Capital Summit home:http://f50.io/summit   The F50 Global Capital Summit® is Silicon Valley's largest international investor conference.    The attendees are corporate executives, angel investors, VCs, and a group of high-potential local founders. In addition to the outstanding session content, Summit includes multiple opportunities for in-depth interactions such as Deep-Dive Roundtables,Connect Lounge and the F50 Elevate VIP Lounge.       Join the conversation: https://twitter.com/hashtag/f50summithttps://www.linkedin.com/feed/hashtag/f50summit/https://www.facebook.com/hashtag/f50summit More about F50 https://sve.io/category/f50/
Visited 210 times, 1 Visit today