Event Description
DeveloperWeek Global: Cloud 2021 is the premier international cloud computing conference for developers, engineers, and technical leaders.
DeveloperWeek Global: Cloud 2021 | September 14 -15, 2021 | Digital Conference
Join 3,500+ developers, engineers, software architects, and technical leaders at the premier international cloud conference.
Join us online September 14 -15 for 6+ tracks of content:
Future of Cloud-Native Computing
DevOps Summit
AI & ML in the Cloud
Microservices Architecture Deployment
Containers & Kubernetes Lifecycle
Full Stack Cloud Security
…with 100+ live sessions from technical speakers converging online to discover this year's newest cloud computing innovations, products, and best practices.
Speakers include 90+ leaders from: Atlassian, Google, Microsoft, Oracle, Red Hat, Cisco, IBM, and more!
DeveloperWeek Global is produced and owned by DevNetwork, the world's developer event community organization — and producer of leading conferences for the developer, engineering & IT industries.
By registering for this event, you are opting into DevNetwork email updates and one-time email-based promotions from top-level DeveloperWeek Global sponsors including exclusive invitations to DeveloperWeek Global features and partner events. These updates will notify you about DeveloperWeek Global news, as well as announcements about DevNetwork events and services. You can opt out of DevNetwork email updates at any time.
Refund Policy: Due to limited availability, DevNetwork cannot offer refunds once your tickets are purchased. If you cannot make the event due to unforeseen circumstances, you may transfer your ticket(s), or we will give you a credit towards a future conference of equal or lesser value. Thank you.
Organizers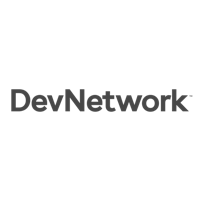 About the Organizers
DevNetwork is the global community for technical professionals. DevNetwork produces definitive industry conferences for the developer, software engineering, and IT industries: DeveloperWeek (San Francisco Bay Area); DeveloperWeek Europe; DeveloperWeek Global Series (Cloud, Enterprise, Management); DeveloperWeek Austin; DevExec World; ProductWorld; CloudWorld; API World; Microservices World; AI DevWorld; MobileWeek; CTO World Congress; and WorldFestival. As the largest network for developers, engineers, software architects, team/tech leads, programmers, developer/engineering management, and IT & tech executives -- we enable our community to stay on the cutting edge of engineering innovation & best practices.DeveloperWeek (San Francisco Bay Area)DeveloperWeek EuropeDeveloperWeek Global Series (Cloud, Enterprise, Management)DevExec World ProductWorldCloudWorld API WorldMicroservices WorldAI DevWorldMobileWeekWorldFestival
Visited 39 times, 1 Visit today