Event Description
Seth Phillips | Founder and Head of ADU Gold
Brand New Up-Zoning Laws Create Big Money-Making Opportunity
In this AOA Live Stream, you will discover:
How to Take Advantage of Brand New Up-Zoning Laws
Secrets Revealed to Identify Your Best Opportunities
Step by Step Expert Analysis to Increase Cash Flow
Seth Phillips is the founder and head of ADU Gold. He has been a licensed broker/agent for over 30 years and also brings over 13 years of real estate development expertise to his projects. Seth and his team have renovated over 1,200 homes and he is also the founder of The ADU Development Meet Up group with over 730 members.
ADU Gold
213-784-4447
seth@adugold.com

Organizers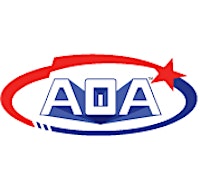 Apartment Owners Association
About the Organizers
Founded in 1982 by Daniel C. Faller, AOA has become one of the largest apartment associations in the United States, thanks to you, our loyal members.Don't forget to click on FOLLOW to get alerts of newly scheduled seminars!
Visited 11 times, 1 Visit today