Event Description
Blockchain and AI Summit 2021
Experience first-hand the enormous impact that blockchain plus AI is having an in key sectors such as financial services & decentralized finance (DeFi), supply chains, NFTs, healthcare and impact.
Blockchain technology is experiencing widespread adoption in these key areas, clearly going well beyond cryptocurrency and Bitcoin. Notably, enterprise blockchain is set to grow to a $19 billion opportunity by 2025 according to IDC, and Gartner has projected growth to $3.1 trillion by 2030. Blockchain and AI combined also have a high growth projection of nearly $1 billion by 2025 (360iResearch). Deloitte's Global Blockchain Survey published in August 2021 further underscores this high growth landscape with 81% of its senior-executive survey respondents acknowledging blockchain technology's broad scalability and mainstream adoption.
Organizers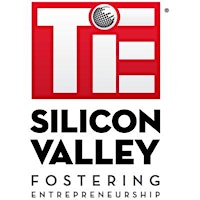 About the Organizers
TiE Silicon Valley (TiE SV) was founded in 1992 by entrepreneurs for entrepreneurs. It has since grown to become the world's largest global network with a mission to foster entrepreneurship. TiE SV is the flagship chapter of an organization with 61 chapters in 15 countries. It is one of the world's largest ecosystems for technology professionals, entrepreneurs, tech influencers, domain experts, enterprise executives, venture capitalists, and educators. Our mission is to foster tech entrepreneurship globally. We help entrepreneurs through sharing expertise and connecting them with domain experts and influencers via myriad of programs, partnerships and collaborative initiatives. Pillars of TiE TiE has been supporting entrepreneurs by offering education, mentorship, networking and funding opportunities.
Visited 9 times, 1 Visit today