Event Description
The Life Cycle: Birth, Growth, & Longevity
AI LA's virtual Life Summit 2021 is Los Angeles' preeminent event designed to convene academia and industry to showcase the latest advances in exponential technologies, discuss healthcare's most pressing issues, and empower a new generation of data-driven startups transforming the healthcare industry to improve patient outcomes.
Join local leading industry experts, technologists, innovators, researchers, investors, and healthcare decision-makers for a virtual experience that'll inspire, inform, and motivate you to take your life to the next level!
Speakers and Agenda here: https://hopin.com/events/ai-life-summit-2021
What to expect:
Plenary Sessions
Learn from different stakeholders about population health, Building an AI-First Startup, and how investors and our community can best support academic spinouts to business startups.
Community Research Showcase
We will feature a poster session showcasing a hand-picked selection of the latest innovations coming out of academic and industry research labs in Southern California.
Startup Expo
Meet data-driven health tech and biotech companies developing innovative solutions to solve critical health problems to improve our quality of life.
*** Apply to participate! ***
You'll have plenty of opportunities to meet other like-minded innovators through our virtual matchmaker.
If you have any questions, require any special assistance, are interested in volunteering, or would like to become a sponsor, please email: social@joinai.la
Terms and Conditions and Privacy Policy
By acquiring a ticket to an AI LA Community, Inc event, you agree to our Terms and Conditions (http://www.joinai.la/toc) and Privacy Policy (http://www.joinai.la/privacy-policy).
Event Recording Policy  
By acquiring a ticket to an AI LA Community Inc event, you grant the AI LA Community, Inc permission to capture photos/video of the event. You can find the exact legal terms on our Event Recording Policy (http://www.joinai.la/recording).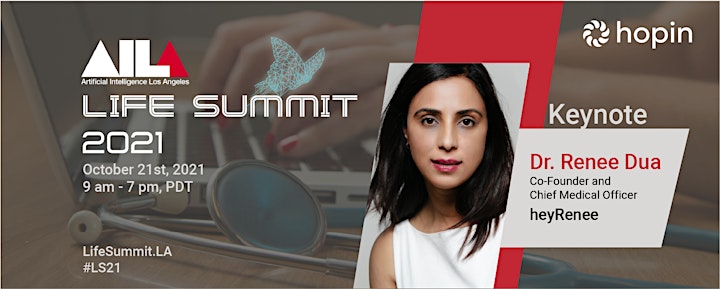 Organizers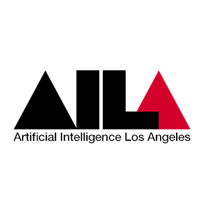 About the Organizers
AI LA is a community of today's most curious minds focused on tomorrow's most challenging problems. We explore the impacts artificial intelligence, machine learning, and other emerging technologies will have on humanity. We acknowledge that AI is influenced by both art and science, and that human concerns outweigh technological ones.
Visited 19 times, 1 Visit today